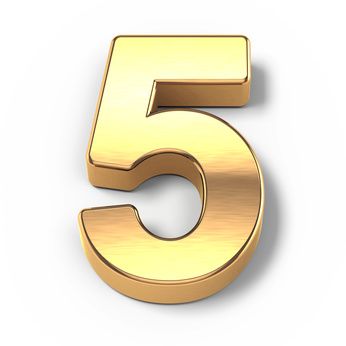 Telematics is one of the most advanced methods of monitoring vehicles. It combines the GPS system with diagnostics installed on-board to record and track where your car is, as well as its speed. Aside from providing accurate location data, telematics give specific details about your fleet activities in a web-based interface and centralized location. These pieces of information can help you increase your productivity, minimize labor costs, improve customer service (for commercial vehicles), prevent unauthorized use of vehicles, increase security and safety on the road, and control your fuel costs.
Benefits of In-Car Telematics Systems
The following are some of the benefits that in-car telematics offer:
1. Reduce your auto insurance premiums.
Telematics is used primarily to minimize your insurance premiums by allowing your insurer to determine your ability to drive safely and avoid road accidents. Through the use of telematics technology, you can provide evidence of your skill and capability as a good driver and massively reduce your insurance premium. Finally, you will no longer have to put up with an inflated and overpriced insurance premium because telematics is all about improving the way you drive and cutting costs on your expensive insurance premiums.
2. Save time on vehicle service and maintenance.
With telematics, your service dealer is instantly notified when your car is in need of an oil change, and setting up an appointment for this service is done quickly. Furthermore, your dealer is aware of necessary repairs that your vehicle needs. Thus, they can prepare essential parts and equipment that will be used in fixing your car. This feature saves you (and your dealer) more time and effort.
3. Ensure your car's safety.
Theft is one of the most common issues with vehicles, particularly new ones that are parked in public areas. In case your car is stolen, your telematics GPS can help you locate it easily. In addition, alarm sensors that are tripped will begin to track its accurate location with your car dealer. With this feature, your dealer can recover your vehicle quickly and efficiently.
4. Keep track of your driving history.
Since telematics can monitor your driving history, your insurer can identify whether you drive on a highway with great speed or you are frequently stuck in traffic. What's more, you can check online and track your driving history, so you can find out how your insurer calculates your premium by using that information.
5. Receive accurate traffic reports.
Telematics provides real-time traffic report, so you can avoid congested areas and navigate around better routes to reach your destination quickly. With these reports you can maximize your time, reduce fuel costs, and avoid any hassles of being stuck in traffic jams.
Telematics Sales Growth
According to Ofir Eyal, the principal management consultant of the Boston Consulting Group (BCG London Office), the United Kingdom is expected to follow Italy's initiative in making telematics boxes compulsory features in new cars. At present, Italy has the finest and most sophisticated telematics in Europe, and it has obtained a penetration rate of 3 percent. However, researchers predict a significant increase in the UK telematics market over the coming years, regardless of potential legislation. In addition, a study by the BCG presents that in 2020, over 15 percent of all insurance policies in major European nations will start using telematics.
More automotive companies are embedding in-car telematics to monitor vehicle performance and system failures while meeting the user's demand for internet connectivity. Based on the recent iSuppli study, 80 percent of cars in the US are expected to use telematics by 2018. In fact, the US is predicted to have a significant growth in telematics sales. The Pike Research also suggests that by 2017, over 4 million or 80 percent of all plug-in electric automobiles worldwide are expected to be equipped with sophisticated telematics systems.
Bottom Line
Since your insurance premiums depend largely on your ability to drive safely and conscientiously, it is important to provide your insurer with a notable driving history, which in-car telematics offers. Indeed, the telematics system addresses and solves all of your concerns not only with your insurance policies, but also with your vehicle's safety and security. With this in mind, it make perfect sense to have this advanced system installed in your vehicle and reap these outstanding benefits.