Smart AI powered telematics platform that delivers real-time data, visibility and impact for any fleet operation
TN360
AI: Turning Data into decisions
Everything in TN360 is built to help you make decisions with confidence not uncertainly
Get your biggest questions answered with AI natural language search that learns your business and provides key insights into your drivers, vehicles, fleets and activities.
A machine learning engine that automatically detects abnormal patterns and highlights your biggest point of impact.
See everything in an instant with all of you vehicle and asset data accessible in quick-view dashboards.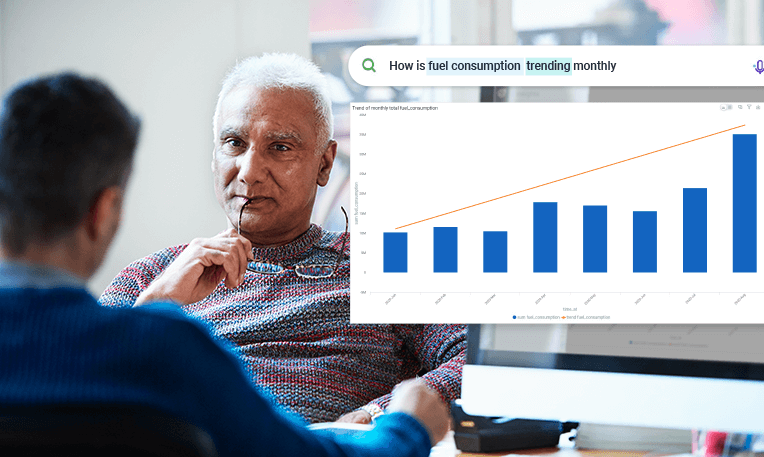 Change Your Data Perspective
Change the way you look at your fleet with a single click, touch or swipe. Get one-click access to productivity, safety, maintenance and workflow information for all your mobile assets with data lenses that focus on key measurements.
No Noise, Just Clarity
A new experience in fleet visibility that delivers the right intelligence in real-time. Your decisions don't wait for data, get up-to-the minute insights with TN360 so you can act with confidence.
Act Now, Don't Wait for the Report
TN360 gives you in-depth, actionable insights in real time, without pulling, merging or analyzing a single report. Take a proactive approach to fleet management with AI that learns from you and your business.
Small Screen. Big Insight
TN360 offers a seamless desktop to mobile experience, enabling you to access all key data while you're on the move
Every Piece of the Puzzle
Tracking, Safety, Messaging, Maintenance and Documents are accessible all the time from your mobile device.
Built for Mobility
Carefully engineered to ensure that your fleet data is easily accessible and actionable from anywhere.
A Sweet Suite of Apps
TN360 offers six apps that are designed to keep you informed and drivers connected with the business.