Insurance firm Allianz announced yesterday that it had entered a partnership with BMW, to provide telematic solutions for its lightweight electronic vehicles, the i3 and i8. However it isn't going to be doing so after the fact, these cars will come pre-fitted with the tracking technology.
This is the first time that the German car maker has provided telematics in its vehicles from the get go, installing it during the manufacturing stage, rather than simply providing support for customers that want to add their own solutions after the fact.
Karsten Crede, chief executive officer of Allianz Global Automotive, was front and centre to discuss the news, stating: "With the introduction of a custom-made product for the BMW i3 and i8, we are reaffirming our commitment to providing ongoing, systematic backing to our strategic partner BMW in key technological projects, too."
"As the financial services provider for BMW Group, it is our job to support the marketing of our vehicles using intelligent products and services," said Erich Ebner von Eschenbach, head of the BMW Group's Financial Services division. "In cooperation with Allianz, we can offer BMW customers an innovative and attractive product package for the i3 and i8, which underpins our aspirations to be seen as a premium provider."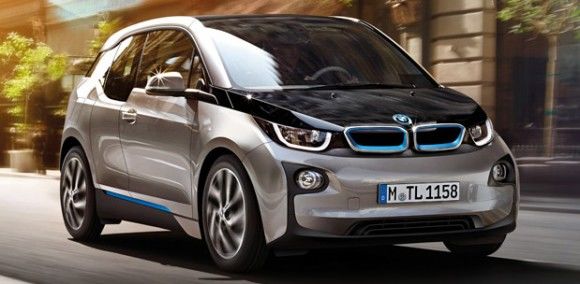 The telematics package will perform all the usual functions if customers are inclined to use it. It'll track where they've gone, how fast they've driven and whether they take part in any risky driving, often categorised by sharp braking and acceleration. However the system will only come into play if Allianz insurance is taken out with the car, something that understandably, the company is keen to encourage.
With that in mind, anyone buying a new i3 or i8 electric car, will be given a seven day free trial of the insurance through BMW, with the manufacturer then offering to continue its own coverage with the Allianz hardware. There will be the usual packages, available with other BMW cars, along with two specific packages designed with the new vehicles in mind and to take advantage of the telematics system: Flexi Mile and Unlimited Miles.
The Flexi Mile system will limit customers to driving a maximum of 5,000 miles in a year. While this might seem constricting, it will give them an automatic 25 per cent discount on their premium, since through the telematics hardware, both manufacturer and insurer can guarantee that no more than that number is being driven. If customers do happen to exceed that amount, drivers will also be charged a per-mile fee. They're also likely to get a call from BMW staff, who will recommend changing package, with which there is no cancellation or admin fees associated.
For those that expect to drive their new electric car much more than 5,000 miles, the unlimited package will likely be recommended. The premium in this instance is fixed, which would benefit younger or more risky drivers.
Chances are those buying the i3 will end up sticking with the 5,000 mile package unless they buy the range extending petrol engine to go with it, as the little car is only capable of doing 80 to 100 miles on a full charge.
[Thanks PostOnline]