If you spent any time over the past few years wondering about the future of the inter-connected car and when the next phase of its development would begin, the news that Apple was finally entering the market was no doubt a watershed moment for you. It heralded in not only a new focus on mobile phone usage in the car – which has spent the last decade and a half being demonised – but also delivers a real wake up call to any companies that have been releasing products in that same field: that a new competitor with vast resources and experience is nipping at their heels.
Apple's new interest in the car comes from wanting to improve the function of a smartphone in a vehicle. It's already used for navigation, phone calls, traffic updates and a whole host of other functions, but often through some sort of Frankenstein mess of cables and bluetooth connections. However with the new Apple CarPlay, there's set to be a central hub with an already massive interested user base: the tens of millions of iPhone owners. Of course Android users are likely to be left in the lurch, but Google has already pledged to bring its own brand of product to the car through the Open Automatic Alliance.
Manufacturers are happy with the news too, since Apple can popularise in-car audio quality in the same way that Beats headphones did for mobile users, and industry experts are pleased too, because Apple showing up on the scene is going to shake it up. A lot.
"From MirrorLink and Miracast to now Apple CarPlay, many consumers are now able to mirror and access auto-relevant smartphone interfaces and applications via a vehicle's infotainment system. This represents many new opportunities for technology providers like QNX Software Systems, automotive OEMs, developers and consumers alike," said QNX software systems marketing VP, Derekj Kuhn.
Telematics Update also spoke with the CEO and president of Mercedes Benz, Johann Jungwirth, the first company to announce a partnership with Apple – suggesting perhaps that the CarPlay will be a niche product or at least, an expensive one to begin with.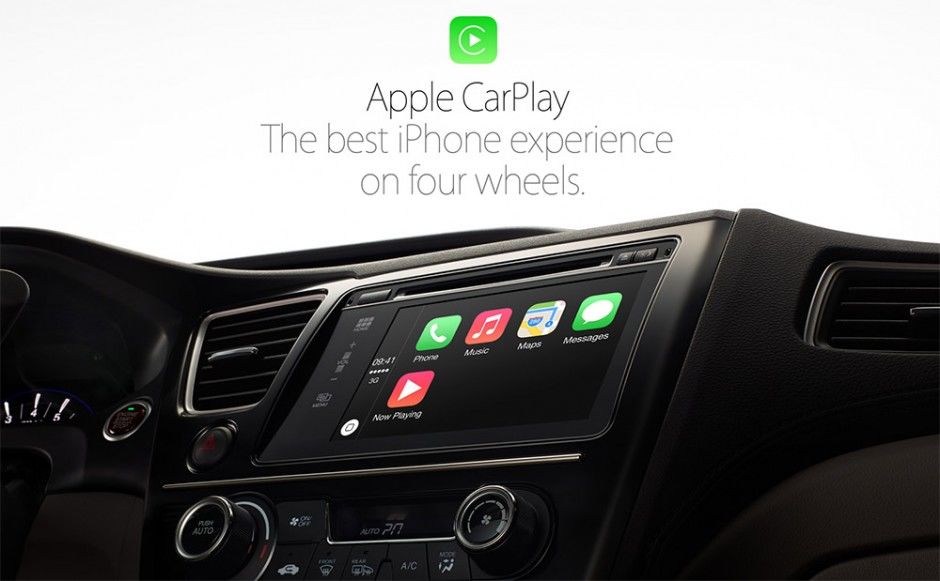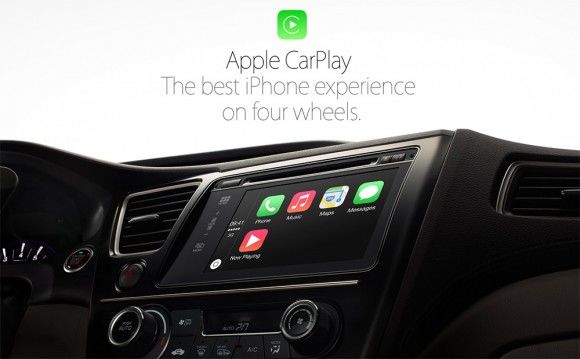 "We are delighted to be the first German premium automotive OEM which worked very closely with Apple to integrate CarPlay into our vehicles. It is a game changer for the connected car, and [it] gives our customers and iPhone users an incredibly intuitive way to make calls, use maps, listen to music and access messages with just a word or a touch."
GM has already expressed its own interest in taking on the tech, highlighting that it was the first to introduce Siri Eyes Free mode in a vehicle. Expect an announcement soon that GM vehicles will also feature CarPlay offerings.
But CarPlay is going to be much more than a tool to use while you're driving. If Google's interest in self drive cars and the push from other companies to do the same is any indication, CarPlay and its contemporaries are going to become more than they are now – they're going to become entertainment centres. It'll start small, with Apple offering Netflix or some other media viewing service to screens in the back of the seats so kids can view content without physical media. Then when driving is reduced, it'll be made available for the "driver" too, to relax while the car finds somewhere to park.
And eventually, when the human driver is removed from the equation altogether, CarPlay could very well end up controlling where you go, what route you take and what you watch while you're doing it. Fortunately you'll still control CarPlay so there won't be any robot uprising.
While this is all speculation, it shows the potential for connected cars and how Apple executives have recognised this field early. It might look like it's coming late to the party for in-care entertainment and telematics, but it's actually getting in on the ground floor.