One of the biggest tech battlegrounds in recent years has been the smartphone industry, with tech-giants Apple and Google facing off against one another in the battle for the dominant format. In the end, while Apple still has its rabid fanbase, its high-entrance price and closed ecosystem, it has allowed Android to dominate. But that doesn't mean the war is over, just because that particular battle has been won. The two very same companies are now set to go head to head once again, this time in the battle for your car head unit.
Yes, both companies have decided that now is the time to release their competing infotainment systems for your vehicle, giving you the option of Apple CarPlay, or Android Auto. Both systems link up with your smartphone to provide added processing and functionality, but through a large display, offering touch interaction, navigation, voice commands and entertainment functions, among a host of other features and options.
The question is, which should you buy? Chances are, like much in-car technology, you'll end up having whatever the original purchaser put in there, but if given the choice, which should you opt for? A lot of car makers are giving upgrade options to both units, as well as more advanced in-house systems, so which should you choose if buying new?
Until there's more hands on impressions, we won't be able to give you a definitive answer and of course, much of this is going to be depdenant on your own tastes and exentricities, but we can at least make you more informed.
So, without further ado, let's see how the different systems stack up against one another.
Head Units
So first things first, how do you actually get yourself Android Auto or CarPlay in your car? Well you need a compatible handset for one, be it Android or iPhone/iPad. Once you've managed that, you'll also need to purchase a head unit. These ones come in official as well as third party flavours, all with differing features, costs and installation methods. Picking the right one, can go a long way to affecting both your budget and your experience with your new infotainment centre.
Carplay
Since it's been around a little longer than Google's offering, Apple's CarPlay has a few more options when it comes to third party support. You can currently buy a variety of Pioneer units, which can then be flashed with a CarPlay firmware to make them operate near identically to the official Apple hardware.
Pioneer, for example, offers a range of six different head units which are listed as "CarPlay compatible," coming with various sizes of touch screen, with added functions and vastly different costs. The cheapest of the bunch for example will set you back $600, whilst the most expensive will go all the way up to $1400 (£895). All of them however are capable of running the CarPlay software and connecting up to your iPhone, which brings with it all of the interaction options like Siri.
Alpine is another manufacturer that has some third party CarPlay hardware, but it currently has only one, known as the iLX-700, which will become available this month in the EU.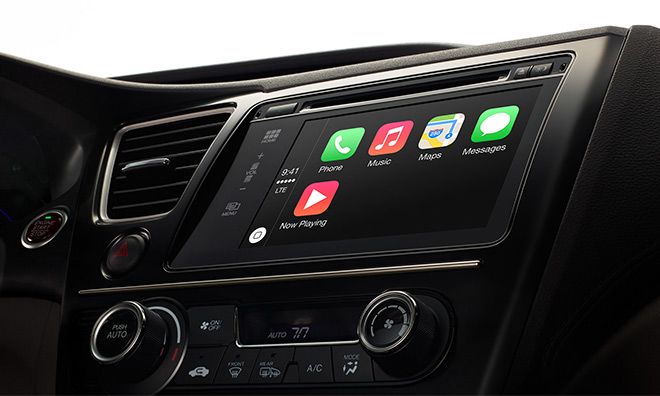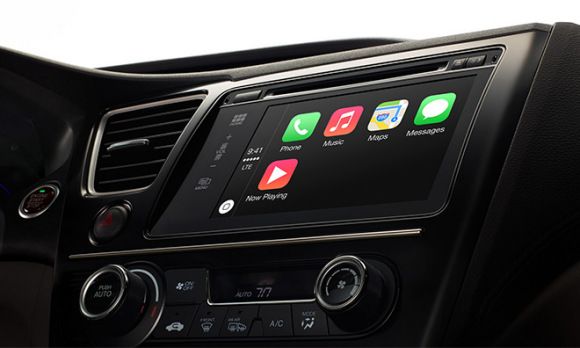 Apple also has its own head units that it has released, but so far it's only given those directly to manufacturers – there is no way to buy one directly to install in your car. Part of that is likely to be due to the fact that the CarPlay head units have typically quite large (for a car) displays. Fitting them would not be easy unless the dashboard has been specifically designed for it.
The first cars to ship with CarPlay (before it even was officially supported) were Ferrari's, so chances are for now, if you want a CarPlay unit you'd be better off opting for one of the Alpine or Pioneer options.
Android Auto
Android Auto unfortunately isn't anywhere near as well supported right now and its availability is even worse. In short, you can't get it yet as it's not been officially released. While that should leave this section of this article a little short, what we're going to do instead is look over some of the manufacturers that have pledged support for the technology as part of the Open Automotive Alliance (OAA).
That list of companies are mostly automotive in nature, including all the big ones like: Ford, Honda, Audi, Renault, Subaru, VW, Volvo, Chevrolet, Kia, Fiat and many others. If you can think of a large, international car maker then chances are they're on this list. If Google goes down the official hardware route and creates its own head units, chances are those manufacturers will support that. However, that's not the tack Google took with smartphones, so chances are it will use its open-platform to allow third parties to build its hardware.
Who will those third parties be? Plenty, apparently. Included on the list of members of the OAA are: Alpine, Panasonic, Parrot, Nvidia, JVC Kenwood, Delphi, Freescale, Clarion and many more.
Unfortunately this leaves us in a situation where there's little to recommend, but until we see some actual hardware, software and indeed, what the third party's can produce in terms of head units, we'll need to reserve judgement.
Features
CarPlay
Icon layout on CarPlay is very similar to other iOS devices, though users are encouraged to use Siri to activate applications or otherwise interact with the system. This is a push by Apple to keep people's hands and attention on the wheel, though of course the touch screen is there if Siri drops the ball.
Application wise, it uses Apple maps for navigation and offers iTunes radio integration so you can play your downloaded songs through the car's stereo. As well as these Apple specific apps however, there's also a lot of typical third party ones which you would expect on a system like CarPlay, including Rdio, Spotify and other listening apps to do with music and podcasts.
Social interactions, while no doubt not particularly encouraged are possible through CarPlay too, offering you the ability to send out Tweets, Facebook messages, SMS texts and take calls. There may end up being some system to prevent you accessing some of these features while the car is in motion – much like some sat-navs do today – but ultimately the car is becoming a more connected place and social networking is all part of that.
There's a lot more of a push to use voice with CarPlay than there is with Android Auto. While both options come with the ability to tell your car what to do verbally, Apple is much more keen for this aspect of its system to be the default interaction option. Arguably it should be safer while driving, but not everyone might be keen.
Android Auto
Unsurprisingly, Google's Android Auto is much more similar to Google Now, with a different type of layout and interface than CarPlay. It also has its own voice assistant functions, but you can still interact with it via the touch-screen or through using the dedicated button on your steering wheel, if your car is one that natively supports these sorts of infotainment systems.
Android users will recognise the visual style of Android Auto if they've used the 5.0 version of the smartphone OS, Lollipop. This gives it a clean and fluid look, with a brighter and move active display too. Where CarPlay has a black background with highlighted apps, Android Auto is more colourful and looks to some people's eyes, a little more modern.
Just as with CarPlay, Android auto also has a lot of applications, including access to all the great third party ones like Spotify, Rdio, Whatsapp and more. However there's also some specific Google ones, like Google+ integration, Google Maps for navigation – which has almost identical function to the version on your smartphone – and Google Play music, which has its own unique Android Auto player built in.
Unlike CarPlay however which is technically released and available now, Android Auto is still in beta, so it may end up being even more fully featured and polished when released.
Availability
If we've learned anything from the last decade of entertainment and information in cars, availability plays a big part in who comes out on top. In the US for example, cars coming equipped with Satellite Radio from the manufacturer made a big difference to who came out on top in the race for dominance. The same will be the case for infotainment systems like these, though not to the same extent.
CarPlay
As well as pushing its systems through third party providers, Apple will be teaming up with a lot of car makers, including a few of the big ones. That list includes: Abarth, Alfa Romeo, Audi, Chrysler, Dodge, Fiat, Jeep Mazda and RAM.Ferrari has already sent cars out with CarPlay built in and Audi has also pledged support some time down the line.
There's a lot of auto-makers there that aren't listed, but many of those have promised to offer consumers a choice of both and Hyundai for example, has put both Android Auto and CarPlay in its upcoming 2015 line of vehicles. This could mean that it doesn't really matter which infotainment system you pick in the end, as they may both work on all systems.
CarPlay however is out already, which is a big bonus for Apple, even if it isn't exactly cheap.
Android Auto
Android Auto on the other hand, isn't as widely available as CarPlay at the moment. In-fact, it isn't available at all. However, it has done something Apple hasn't and created the Open Automotive Alliance (OAA). Together, Google and its partners have pledged to make the car a more connected space, maintaining an open eco-system – like Android is on Smartphones – to encourage third parties to get involved with its development and help push the envelope with intuitive apps.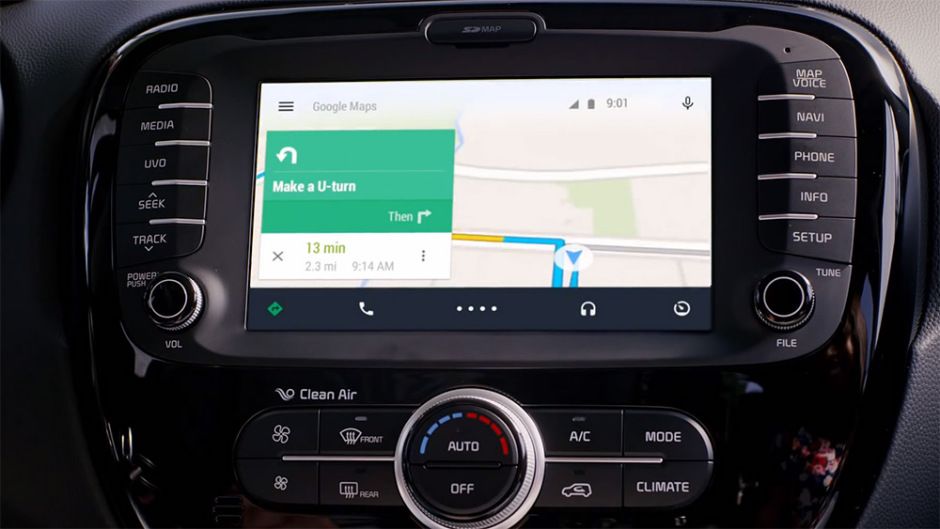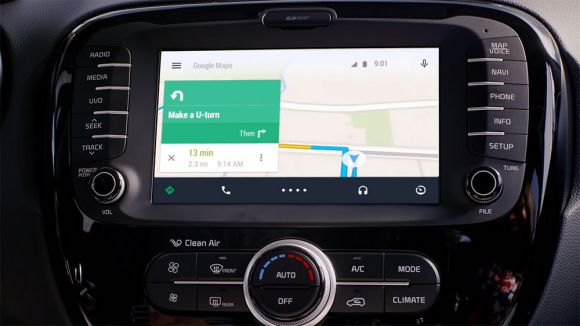 It also means a long list of supporting car makers. In all, Google's Android Auto is going to be available in cars from: Abarth, Acura, Alfa Romeo, Audi, Bentley, Chevrolet, Chrysler, Dodge, Fiat, Ford, Honda, Hyundai, Infiniti, Jeep, Kia, Maserati, Mazda, Mitsubishi, Nissan, Opel, RAM, Renault, Seat, Skoda, Subaru, Suzuki, VW and Volvo.
While there haven't been any signs of third party Android Auto hardware yet, the number of technology partners Google has made as part of the OAA are in the double digits, so it seems likely that Android Auto will be even more widely supported than CarPlay.
Conclusion
So in all, for now it seems like Apple's CarPlay is the best option for anyone wanting a high-end infotainment centre today, since it's available right now from third parties and, if you happen to be buying a new Ferrari, with Apple hardware too. However, in the long run, Google's Android Auto system is looking likely to be more widely accepted, more wideley supported and has a cleaner and more contemporary looking interface.
Of course though, this is just the opening salvo in a battle for the connected car that is going to rage for years and years – especially considering most people only upgrade their car every five years or so. This isn't like the smartphone race where Apple and Google (partners) are neck and neck each year as they release new versions of their flagship devices.
Still, whichever one you end up picking, it looks like cars of the future are going to be incredibly well connected. Who knows, with all the growth of automated vehicles, we could be looking at being driven around by Siri, Cortana or Google Now before long.
We may not have flying cars in 2015 like Doc. Brown promised, but we will have ones we can talk to.