If this is the year you end up changing your car, then Chevrolet's new Volt might be worth taking a look at as much like a lot of manufacturers at the moment, the new vehicle is coming equipped with the latest in infotainment, offering its support for Apple's connected CarPlay platform.
Of course the car is advanced in its own ways, thanks to its unique electric design and that was on show at the North American International Auto Show where Chevrolet has been showing if off. However AppleInsider spotted a reference to the use of CarPlay inside the car's dashboard display, giving a pretty solid hint that Chevrolet will be bundling the infotainment system will most of its future vehicles. On top of that however, it will also offer MirrorLink for those that don't have an iPhone or iPad that they can connect for the added functionality that CarPlay needs.
There is no word on whether Chevrolet will offer the main Apple competitor system, Google's Android Auto. Some manufactures have been showing off head units that can support either or, as well as other third party platform makers. While bundling CarPlay and MirrorLink, it doesn't look like Chevrolet has much of a relationship with the search giant as its infotainment system was noticeable absent.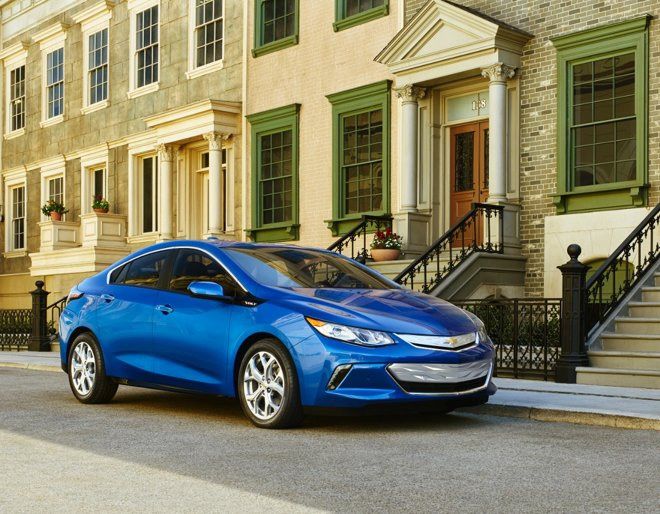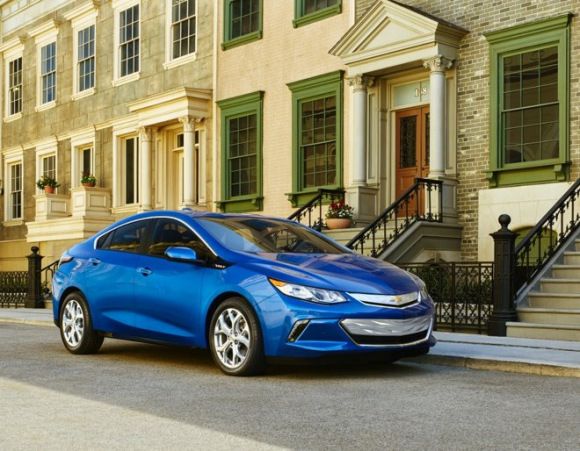 Along with its more connected infotainment centre, Chevrolet's 2016 Volt is a big improvement over previous iterations of the car. It comes with a new 192-cell/18.4 kWh lithium-ion battery pack, as well as a 111 kilowatt, two motor engine, which is much more efficient than older models. This is thanks to it being a lot lighter (over 100 pounds in-fact) and also due to improvements in battery technology that allow for longer power storage. In terms of performance, the car is expected to do 0-60 in just over 8.4 seconds.
Ultimately, this added efficiency means that the electric motors are able to give the driver around 50 miles of electric charge only, or around 400 miles when mixed with the onboard petrol engine too. Chevrolet expects that regular drivers will be able to achieve around 1,000 miles between tank fill-ups – as long as they regularly charge the batteries over night. This is a comparable range to the company's main rival in the electric sphere, Tesla, which offers around 300 miles for its new Model S and around 400 miles per charge for the all electric Roadster with the new battery upgrade.
"The improvements in the efficiency and performance of the 2016 Volt are driven by what owners said they wanted in the next-generation model: more range, better fuel economy and stronger acceleration," said Andrew Farah, vehicle chief engineer at Chevy. "Building on General Motors' industry leading battery and drive-unit technologies, we've delivered all of that, while also making the Volt more refined and fun to drive."
As great as all of the under-the-hood engineering is however, much of the next few years is going to be dominated by in-car infotainment talk and making sure that the Volt is ready for CarPlay and at least one of its contemporaries, is very important.