Commercial and emergency vehicle fleets were early-adopters into the field of telematics. The ability to track assets and monitor driver behavior via the various sensors present on the vehicle all combine to save a company two valuable commodities: time and fuel. In the world of fleet logistics, time and fuel equals money. And when the costs of running a vehicle fleet can be one of a company's highest overhead, it pays to be efficient.
The benefits of a fleet telematics system are not just evident from a driver's perspective either. Fleet controllers make full usage of the integrated systems, allowing real-time monitoring of the fleet and optimized workflows. The "paperless office" has gone mobile, and as a former "trade plate" driver who frequently found himself buried under vehicle inspection sheets, I can say from a point of experience that it is a good thing for everybody, whether they work in operations, or out on the road.
There are many different types of fleet, all serving a variety of industries, often in multiple-countries. Fleet vehicles can come in a wide range of shapes and sizes, from the smallest motorbike to the largest tanker ship.
With such a variety of rich and eager customers who all want to save cash, and having had 3 decades to mature technologically, you would be correct in assuming that the fleet telematics market has more to offer than mere route-planning software and touch-screen spreadsheets. You would be correct indeed, for this is the time of "big data", and of data fusion.
Here are a few examples of how completely unrelated industries are making use of telematics technology to improve the efficiency of their fleets.
Rental cars
"When your single biggest investment is your moving capital, it makes sense to keep track of it as best you can," says Don Simmonds, chief executive of Canada-based company AirIQ.
The term "moving capital" has a very literal meaning in this instance, and AirIQ has a number of solutions to protect that capital.
One such solution involves the installation of black box systems into rental cars. The black box is connected to a server via the mobile phone network, and the data can be accessed by a client via a password-protected website. The standard telemetry data can be accessed with relative ease, with information such as position, speed and acceleration being available on demand.
The benefits of such a system allow rental companies to track stolen cars and also to monitor distances covered- a useful tool to have if the rental agreement has a mileage restriction. It is extremely easy to disconnect an odometer from a car so that it registers zero mileage-but not so easy to hack into a telematics system without leaving some evidence of tampering.
Naturally, not everyone is a fan of being monitored whilst driving a rental car. One company, Connecticut based Acme Rent-a-Car utilizes the data from the AirIQ system somewhat more agressivley, by fining drivers $150 for each driving offense. To make sure that the fines are paid, the fines are deducted automatically from the credit card which the driver has used to rent the car.
One ex-customer, James Turner, has been at the receiving end of Acme's digital justice and is now suing the company for receiving an automatic $450 speeding fine. "They tracked me across seven states," he says. "My privacy was invaded". Our collective heart bleeds for him…
Naturally Acme disagrees. The company informs the customer that the vehicle is being GPS tracked via a large sign in the rental office. They believe that tracking dangerous drivers is completely justified and that the cost of having telematics systems installed is offset by the reduction in insurance premiums and reduced asset losses.
Emergency Services
In times of emergency, every second counts. Be it a bank robbery, or a horrific accident, a wrong turn or a wrongly dispatched asset can literally result in a choice between life and death. So it is no surprise that emergency services have been making the most of fleet telematics systems since their inception, and no surprise that they are the first to access the latest developments for on-the-road solutions.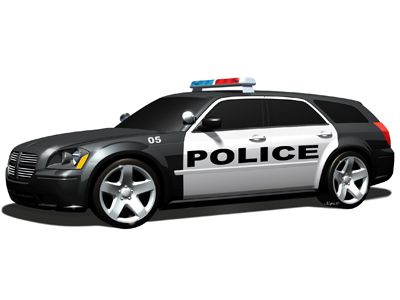 UK-based Airmax Group is one of the largest providers of emergency vehicle fleet telematics in Great Britain, and is main supplier to the West Yorkshire Police force.
In the past, emergency vehicles have traditionally been standard vehicles retrofitted with specialized aftermarket equipment. The problem is, that these aftermarket parts tend to come from different suppliers and thus have no standardized framework.
Airmax have been working towards a"One Box Single Vehicle Architecture" (SVA), as required by the UK Home Office and the National Association of Police Fleet Managers (NAPFM).
The aim is to unify equipment into a single modular system, allowing for a standardized police car with transferrable equipment- equipment that can be removed from one vehicle, and rapidly installed into another with zero modifications. Again, the key benefits here are efficiency, safety, and cash savings.
One such example is the CAN bus interface. Combined with a regulation power supply, CAN enabled devices will allow rapid installation with minimal wiring. Think USB for cop cars.
This demonstrates that emergency services are not only thinking about the benefits of the end product, such as dispatch management and GPS mapping, but are seeing the installation maintenance processes as part of the larger, money-saving picture. More information on the "One Box" policy can be found here.
Snow Ploughs
The township of Hamilton, New Jersey has found another novel use for fleet telematics systems. The 40 square mile area suffers pretty badly in winter, with snow and ice bringing the town to all but a complete standstill. The local council has fitted telematics tracking devices to their fleet of snow ploughs, enabling plough drivers to monitor which areas have been cleared so that they can focus on other snowed in areas. The cleared areas are displayed on a map, along with indicators of the rest of the fleet. This prevents plough drivers from repeating the same piece of road more than once, and also displays the information on cleared roads to local residents who can access the information via the internet.
Imagine an extremely large version of Pac-Man, but with ploughs instead of the titular yellow hero, and cleared snow instead of those little pellets, and you get the idea of how the data is visualized.
As with all fleet telematics solutions, this system allows operations staff to increase efficiency through the monitoring of fleet resources. This saves time and cash by deploying ploughs to the places that need it the most.
Taxis
Australian communications company Sigtec has applied their custom fleet telematics solutions to the taxi industry, with a certain amount of success.
By combining traditional GPS route monitoring with a network enabled cashier system, taxi operators can monitor individual drivers while the computer determines which free taxi is in the vicinity of a customer, and dispatches them accordingly. Additionally, the Sigtec system installs cameras and microphones into the taxis to add an extra level of protection to drivers and passengers alike.
Telematic systems have been widely used in some form or another with taxi firms for a long time. Starting with the HP iPaqs in the early 2000s and culminating with fully integrated solutions such as those from Sigtec, taxi operators are noticing savings in fuel, time and operational costs all over the world.
Aircraft
Of course, no article on fleet telematics would be complete without a word on the most expensive fleet on the planet – the fleet of commercial aircraft that takes everyday folk on business trips and holidays every day of the year.
Traditionally, Air Traffic Control systems have used a voice operated system when pilots must negotiate their way through national airspace, but thanks to the European Space Agency, satellite-based data links are set to replace the aging voice system.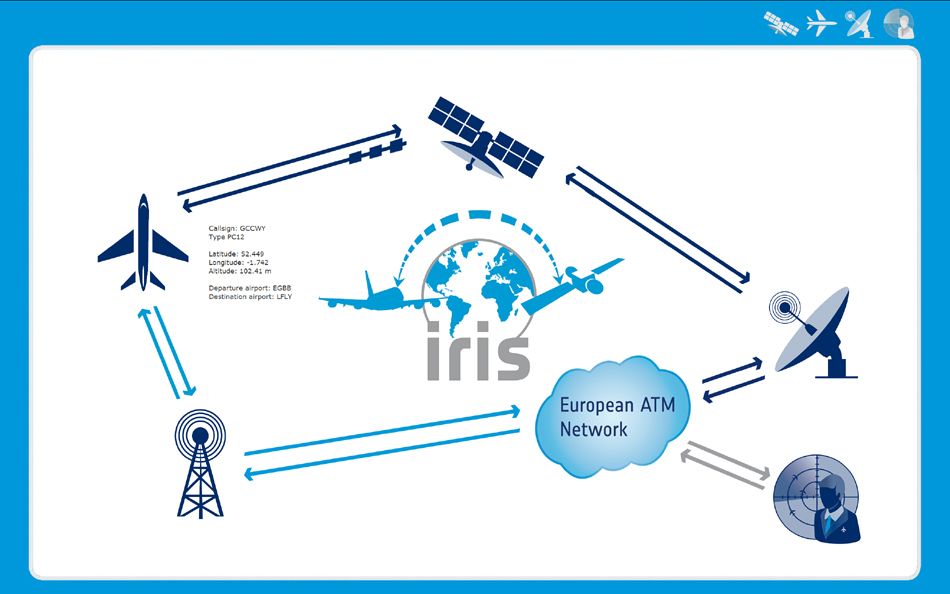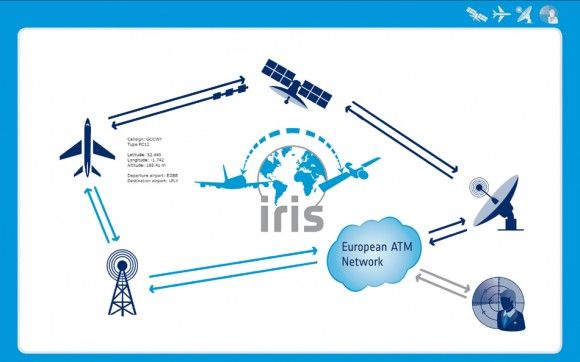 The Iris ANTARES project was a proposal in conjunction with the Single European Sky Air Traffic Management Research (SESAR) group. SETAR aims to reduce flight times, fuel consumption (and cost), CO2 emissions and at the same time, increase safety and efficiency whilst reducing Air Traffic Controllers' workload (which is one of the highest workloads on the planet!).
The Iris system proposes that voice communication take a secondary role, instead leaving communications to be made via computer and satellite networks. In addition to the extra safety and reduced workload, the Iris system is said to have added tracking capabilities…which is good news for operators who may have recently lost a full-sized passenger aircraft (yes Malaysia Airlines, I'm pointing at you).
The aerospace industry is the greatest provider of spin-off technology to other industries, so it is fair to say that any developments in the aerospace sector could potentially wind up on our roads. If you want to see which way the road is heading, you could do a lot worse than to look up. In fact, the proposed driverless car networks of the future all feature a traffic monitoring system based on ATC systems at their very heart.
Photos courtesy of How Stuff Works, KEKA 101.5FM and ESA.