While fleet operators the world over might be just starting to consider retrofitting their trucks, lorries and other commercial vehicles with telematics software and hardware, consumer car makers are way ahead of them, looking to introduce the technology to their next-generation vehicles. Hyundai is one such company, adding its Blue Link 2.0 system to the 2015 version of the Genesis saloon.
Features
This new telematics system is Hyundai's second generation system, so it packs a lot of improvements over older, more antiquated systems. It comes with Google-based point-of-interest search, which makes finding places for activities or eating much easier. Thanks to Google's personalisation too, over time this system becomes much more useful and can even highlight your commonly visited areas, so if you have a regular, the car will know where you want to go.
As well as linking up with your smartphone app so you can start the vehicle remotely from your house. There's also a tonne of native apps you can download for use with the car itself, letting you control everything from your phone if you choose – though we'd recommend you still make at least occasional use of the steering wheel! The main app you'll be using for these sorts of functions, is the Genesis Intelligent Assistant, which provides the remote-on function, as well as offering vehicle diagnostics on the go, though perhaps the best feature is the way it can anticipate your journey. For example, should you be heading off to work at a regular time each day, but the software notices there's traffic on your usual route, it might prompt you to leave a little early, or suggest an alternate route.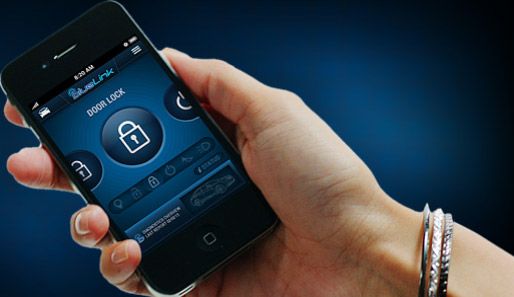 Apple's Siri digital assistant is built into the telematics system as well, so answering calls, replying to texts and even browsing the internet can be done on the go, without the use of your hands, making it a much safer driving experience while remaining interconnected.
The look of the Blue Link system hasn't changed much, with a very similar looking user interface to the previous iteration. Available inputs include a traditional push button and touch screen.
As with all telematics systems, it also gives you advanced tracking in the case of a theft, so should your car go missing, expect to have it back within a couple of hours – though you will need to fork out for a subscription for that function.
Drawbacks
As it stands, one of the biggest problems with technology systems like this, with their need for much more data than a traditional sat-nav, it requires 3G connectivity at all times to work – which means you're out of luck if you live in a rural area. Similarly, 4G customers are left in the dark, as it doesn't support that yet – though Hyundai has said that it's one of its main priorities with the technology moving forward. 4G would potentially usher in the ability to watch streaming video via the Blue Link, which could be great for in-car entertainment.
The service also isn't available outside the US, for now.
Cost
There's trial periods for those that want to give Blue Link a try, costing absolutely nothing, but if you want to give it a go for a year, you're looking at $100 a month charge.
Bottom Line
Blue Link 2.0 looks to be shaping up to a fully featured package, with little left to be desired – it's just a shame it's a product that will only really benefit those in already well connected areas.