The last six months have been quite exciting in terms of in-car entertainment and navigation tools, since it looks like we're finally having the head units catch up with all of the screens and connected offerings of other technology we've been using for years. CarPlay from Apple and Google's Android Auto are leading the way, but it looks like some car makers are starting to figure out what people want too. No, this isn't Ford with its Sync 2 system that was so decried, but Hyundai's new infotainment system, which is ticking a lot of people's boxes.
Set to be shown off at CES in January, the new Display Audio System is actually quite barebones. It comes with no CD player (finally) and doesn't even have a built in satellite navigation system. However, what it does have is access to both CarPlay and Android Auto, meaning whatever smartphone you have, you'll be able to use either of the two big players' systems. That means Google or Apple maps for navigation and all of the various audio playing functions of those two platforms.
This also means you can use all sorts of third party applications, like Beats music, Spotify, Pandora, Whatsapp, Facebook, Stitcher, iHeart Radio and much more.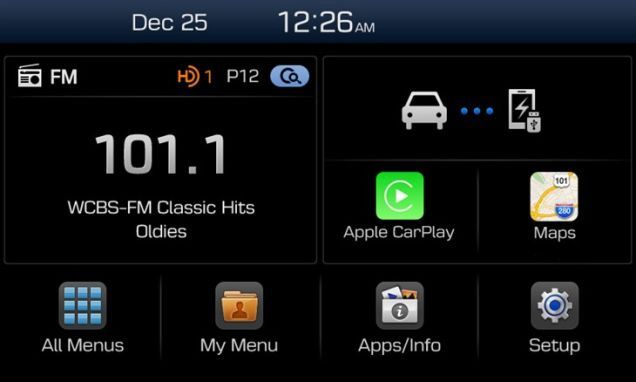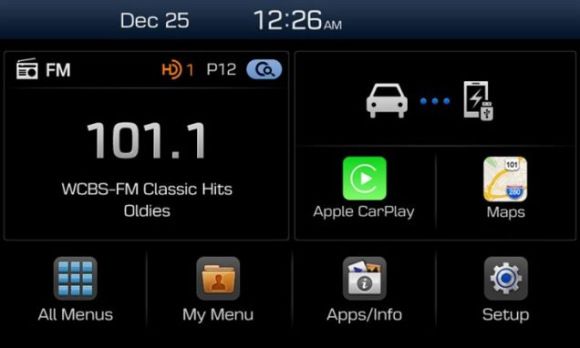 Of course though, you may not be part of the new-generation of smartphone users (and you do need a relatively recent smartphone to be compatible with CarPlay or Android Auto) so what do you do then? If you don't have that added function, it doesn't mean you can't use your car. Instead, you'll have the built in Sirius XM satellite radio (if in the US) and you can tap into all the usual traffic alerts and listen to AM, FM and satellite radio stations. However, that will mean no satellite navigation off of the bat – but then you probably use your smartphone for that anyway.
Adding some extra safety systems too, Hyundai's Display Audio system gives you basic telematics, including automated emergency response (much like the new EU mandated eCall system) and you can even make use of features like remote start and climate control, letting you warm the engine and the car up before stepping out into the cold.
Hyundai has yet to announce which vehicles will come equipped with this head unit, nor has it said anything on how much it will be or if it be included as standard in any of its cars. Chances are a lot of that information will come to light during CES, so keep an eye on the yearly technology showcase for more information.
Early estimations peg its release sometime in 2016, but we'll have to wait and see.
[Thanks Jalopnik]