In-Car-Cleverness (ICC) has partnered with Novatel wireless to develop an entirely new and powerful telematics solution. It's able to support all five major plug and play engine on-board diagnostics profiles, making its system work with more vehicles than ever before. It also includes high end sensor hardware like dual accelerometers, advanced diagnostics systems and accurate GPS to help pin point the location of the vehicle it's connected to.
The telematics device is designed to be perfect for end users and other telematics firms and developers who wish to work in their own algorithms and tracking systems, expanding the device's already impressive suite of features.
"Jointly, Novatel Wireless and In-Car Cleverness now offer one of the most advanced telematics solution for fleets, leasing companies, dealers and usage-based insurers, in an intuitive and easy-to-use package." said Martin Bramwell, managing director of In-Car Cleverness.
"With Novatel, we can now offer unrivalled pinpoint vehicle tracking, precision accident detection and accurate driver behaviour profiling which gives our offering the competitive edge we were looking for."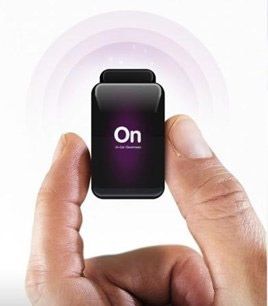 The new telematics solution will be made available in the UK by the end of May, with a roll out of the technology to Middle East, African and European regions taking place later this year. Commercial and consumer focused versions will also be made available to appeal to a wide range of customers.
Novatel didn't just let ICC make a statement on the partnership, pushing forward John Carney, it's executive VP of sales and marketing to make a statement on behalf of the firm. He said: "The MiFi Drive telematics portfolio boasts rigorous compatibility testing standards combined with ICC's ongoing robust real-world testing delivers a solution our customers can count on."
Since it can keep track of a number of different metrics at once, it's expected that the ICC/Novatel telematics solution will be used by many different fleet managers and drivers for a number of different reasons. It has the ability to track basic driver behaviour like speed, acceleration, location, distance travelled and idle times, thereby making it easier to find out which drivers need more training for the correction of bad habits.
It can also be used as a security tool, tracking vehicles that have been stolen, or sending warnings to the fleet manager should they leave their designated area for any reason. Vehicle wear can also be monitored through the diagnostics system, which can warn the vehicle operator if a particular component is showing signs of stress and may soon fail, letting them replace it before it creates more problems.