If you're part of the American insurance industry, or fancy yourself as a forerunner in the telematics game, then you need to head to Chicago this September, as the world's biggest conference on the subject of both is taking place on the 3rd and 4th at the Radisson Blu Aqua hotel.
While insurers have had a relatively steady business for the past few decades, only really hitting roadblocks with the likes of comparison sites in recent years and the telematics industry is merging well with it – but tech trend setters are looking to enter the extremely lucrative market, including the likes of Google, which are big enough to supplant a lot of business, even without much of a pedigree in it. That's part of what this conference will be about, maintaining relevance at a time when the industry as a whole is being shaken up by new investments, new technologies and a push for automation which could see many businesses become obsolete.
To discuss how these big changes are affected in the industry today and how they will effect the industry tomorrow, over 60 hand picked market leaders will be speaking in over 40 separate sessions. The conference will look at topics as diverse as data pricing, the consumer and how to maintain a relationship with him in these changing times, as well as the rise of app culture and how your business can benefit.
Some of the guest speakers include: Dave Pratt, General Manager Usage Based Insurance, Progressive Insurance ; Pete Frey, Personal Lines Program & Product Manager, American Family ; Dave Chronowski, Product Manager Connected Services Solutions, Ford ; Allen Greenberg, Senior Policy Analyst Federal Highway Administration, DoT and ; Lee Barclays, Senior Actuary, Washington State Office of the Insurance Commissioner. This is just a selection however, as there are tens and tens of high profile industry leaders which will take to the stage over the two day event.
For a full list of speakers, have a look at the official event page here.
One of the other big topics set to be discussed, will be UBI, or Usage Based Insurance, which looks to only price people for driving when they're actually on the road. With a US focus, much of the talk will be related to the fact that states would need to incorporate new legislation to allow for this type of insurance, however if put into place, it could really change the industry as a whole. Not only would premiums have to go down, since people wouldn't be paying for downtime, those looking to take advantage of it would need to provide adequate data storage safeguards to consumers and potentially invest in data analytics of their own, or take out a contract with a third party to quantify all the data that would be required for such a venture.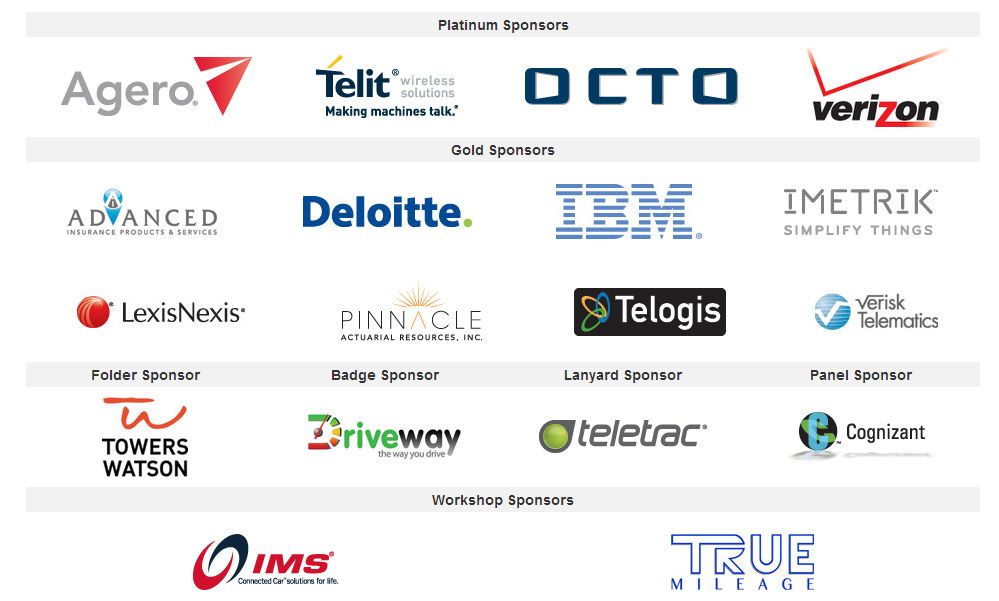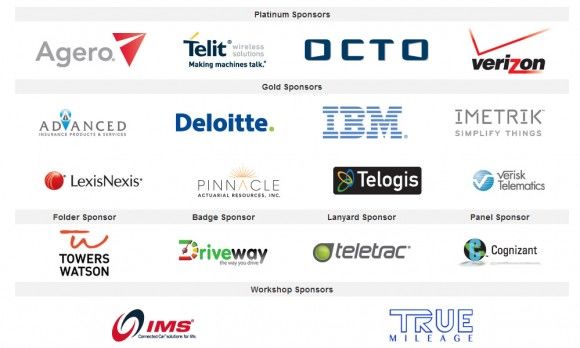 Even if performance based driving doesn't become a major player for years to come, as insurers learn more about their customers through telematics, they'll need to keep in much better contact with them. This means improved customer relations and a much more consumer focused industry, rather than just one focused on sales. Traditionally, insurance is something that once bought, consumers forget about, but with telematics, that won't necessarily be the case.
On top of all the talks though, there will also be a trade show floor to walk. Booths are being manned by the likes of Pinnacle, True Mileage, Octo, IMS and Deloitte, giving you a chance to look in on some of the future's best telematics devices – hardware and software options – as well as grab a cup of coffee to rejuvenate.
The Telematics Update, Insurance Telematics USA Conference is set to take place on the 3rd and 4th of September, at the Radisson Blu Aqua hotel in Chicago. Conference passes will set you back $300 and can be purchased here.