Isotrak telematics has become one of the first company's in the world to achieve ATEX compliance certification for tracking hardware, meaning that it's telematics solutions, unlike those of many other telematics providers, are cleared for use in potentially explosive environments like chemical plants and petroleum processing facilities.
Of course this isn't your usual insurance black box or even some sort of security tracking hardware used by fleet managers, but actually a Safety Tracking Unit that keeps an eye on employees and vehicles while they're working in hazardous environments. This way important personnel can be mapped throughout large petrochemical facilities, making sure they don't stray into dangerous areas, as well as keeping them near where they'll be most needed in the event of an emergency.
The new certification is in full compliance with all EU safety regulations and health concerns.
Fuel tankers can now be fitted with the tracking hardware to make sure they don't leave designated areas. It also means that if there were to be a problem that was caused by a specific employee, the company running the site should know who it was. The telematics hardware will also allow for detailed reporting on the fuel consumption of certain vehicles, as well as tracking wear and making sure that the closest – and therefore most efficient – driver is sent out. This should make the entire system of fuel delivery a simpler and quicker one. This saves money for everyone and makes sure workers keep better hours.
"Achieving the ATEX Zone II certification is of paramount importance to our business and to that of our customers. Any company with fleets entering hazardous zones have a duty of care to make sure that their incumbent system is compliant with the latest regulations," said Greville Coe, Managing Director at Isotrak. "Having our telematics system switched on at all times not only aids driver safety, but provides uninterrupted access to up-to-the-minute data of time each vehicle spends onsite at loading or discharge points. This level of visibility can translate into cost savings for companies by highlighting any areas where efficiencies can be achieved."
Certification of the safety tracking units was handled by SFS Baseefa, the leading internationaly recognised regulatory body for explosive protected equipment. The organisation quite often has a helping hand in developing much of the technology it approves – not in a profit sense – too, providing impartial and unbiased expertise to those that might require it.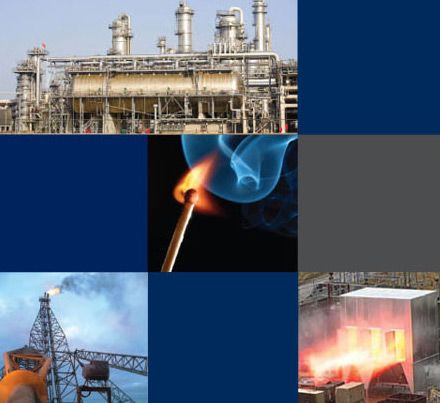 About SFS Baseefa
Baseefa has been involved in this practice since the 1920s, where it began its first research into laboratory tested explosions and materials that are resistant to such forces. Over the last century, it's helped develop industry best practices and guidelines to make sure that facilities that operate with explosives around the world, use proper safety precautions to keep the facility itself and the workers that are employed their safe.
About Isotrak
Isotrak is an internationally recognised provider of vehicle tracking and telematics solutions, be it bespoke hardware or software. Throughout the world it's been credited with cutting back on enterprises' fuel usage and vehicle wear, as well as making drivers safer and now it's set to do so in a much more dangerous environment too.