How much money could you save by implementing telematics in your company and adding the technology to your fleet of vehicles? Around 10 per cent of your operating costs, according to telematics firm Masternaut. However, you'll need to know what you're doing in order to make that saving, which is why that same company is offering a new consultancy service which will take your company and fleet manager through the basics of running a telematics enabled business and how to draw the most benefit from the tech.
The new division that's handling the management of company's telematics transition, is called The Change Management Practice and it's already gotten a few companies signed on. These include Balfour Beatty, Speedy Hire, Office Team, United Technologies and PH Jones, suggesting that it's indeed an effective service. It's also less time consuming than sending your fleet manager through third party training courses, which many not have such as good an insight into the technology as a company like Masternaut, which has been in the business of making telematics since the mid 90s.
Professional services director, Richard Tindle, runs the program. He said: "Our Change Management Practice provides significant return on investment for businesses with large fleets. We will aim for a 10% cost reduction as a minimum. It's something we've been offering clients for over a year so we have built up significant experience. Our clients in deploying or refreshing the solution have seen the value of engaging with the business at every level and it helps us drive ROI deeper and faster."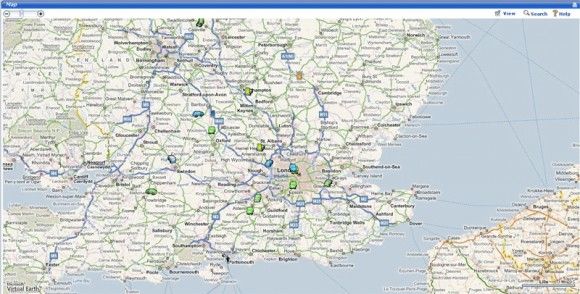 One of the biggest problems with businesses implementing telematics systems in their vehicles, is that drivers can feel like big brother is watching over them at all times. Part of Masternaut's changeover system is to bring those employees onboard, by helping them understand exactly what the technology is doing and how they as well as the business can benefit.
"Telematics is no longer the preserve of the fleet manager or depot manager," continued Tindle. "The likes of HR, Finance and the CEO want to see the benefits across the business, so preparing properly and following up post implementation is essential to ensure all parties get what they want out of the system."
During its consultation period, Masternaut regularly benchmarks and calibrates the software and hardware systems being operated as part of the chosen telematics package and can therefore spot any performance issues, making sure it's quick to use and simple for the fleet manager to access wherever they are and whatever they're doing. It also confirms that all vehicles are compatible with the hardware and are not acting as a blind spot in the fleet.
Over time, Masternaut can also help recommend training for drivers which have negative habits and can therefore help improve the overall safety of drivers, as well as cut back on potential road collisions and insurance claims.