---
High quality provider of Emergency Medical Service (EMS) Billing and Dispatch software for local US emergency services, MedaPoint, has announced that it is partnering with GPS firm TomTom and specifically its Telematics WEBFLEET, to allow for the integration of its telematics software. The idea, is to offer emergency vehicle providers around the country, a much better way to effectively track vehicles and to manage dispatch scheduling in real time.
"TomTom Telematics is the leader in GPS fleet tracking and have built a stellar track record for product innovation", said John Dadey, CEO of MedaPoint (via JEMS). "With our industry-changing technology in EMS billing and dispatch software, this partnership aligns with our long term vision of empowering EMS providers with advanced technology."
As we gleaned from various Medapoint reviews they provide users with a Medapoint dispatch login helping with ease of use and tracking.
One of the reasons MedaPoint is looking to expand the functionality of its current software suite, is because a lot of the industry is looking at bespoke software that can be tailor made for their specific organisation. That's something that would invalidate MedaPoint's current offerings, so by expanding what it offers with its packages, it can maintain its relevancy in the marketplace.
Staff working at the EMS outlets will no doubt be pleased with the move too though, as it offers comprehensive tracking of many metrics regarding them as well. For example, healthcare and insurance are taken into consideration and will be regularly verified to make sure that they are covered in all of the most important areas. There will also always be enough of them at an emergency too, since the software allows for precise tracking of staff, meaning better allocation and coverage.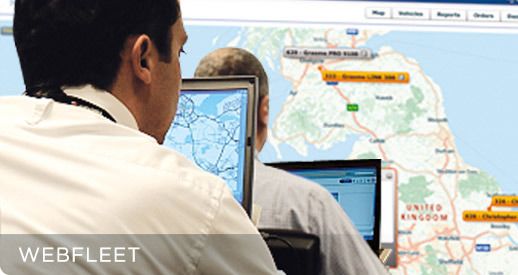 "Integrating dispatch and telematics systems improves efficiencies and lowers operating costs," said Matt Gunzenhaeuser, Sales Director, TomTom Telematics. "For the EMS industry, timing and efficiency takes on a new importance by improving the efficiency of pick-ups and drop-offs to ensure on time transports and service level agreements."
Some of the key upgrades to the system that MedaPoint are keen to point out, include:
Fully web based platform, allowing managers to login and use it on any device, in any location, as long as their's web access
Simple dispatch system using GPS technology to increase accuracy and reduce response times
User friendly mobile interface means even the least web savvy of the managers will be able to handle it
Integrates with current advanceclaim billing systems
Front end insurance verification to assure everyone is covered where they should be
About MedaPoint
MedaPoint prides itself on providing some of the world's best software solutions for emergency medical service providers in the US. It handles billing and insurance claims in one breath, whilst also (now) handling staff allocation and fleet management solutions. It helped pioneer the web based approach to managing these services, helping them save money and therefore lives by giving them more room to bring in extra staff and support workers.
See another TomTom related article from here – TomTom Telematics buys Fleetlogic.