Personal music player, Rdio, has announced that along with Spotify and a number of other music services, it too is making its application support Apple's new CarPlay in-car infotainment system. When implemented, users will be able to listen to and control their music through the subscription service on the touchscreen and via voice control.
This will work on both the purpose built CarPlay systems that Apple is releasing in the future, as well as third party CarPlay head units like the ones Pioneer has been launching as of late. The first cars have lately been arriving with CarPlay systems built in, like the new Ferrari's being launched this year, though the first people to get their hands on CarPlay are those using Pioneer's units, which only need a small firmware upgrade in order to begin offering CarPlay features like Siri and iOS exclusive apps like Apple maps.
Rdio's news means it has now joined the collective of (relatively few) apps on CarPlay, including Spotify, iHeartRadio, Stitcher Radio, CBS Radio, as well as Beats Music (though that's now essentially just an alternative to iTunes, being Apple owned) and a Podcast download service for those that prefer to listen to talk radio rather than music.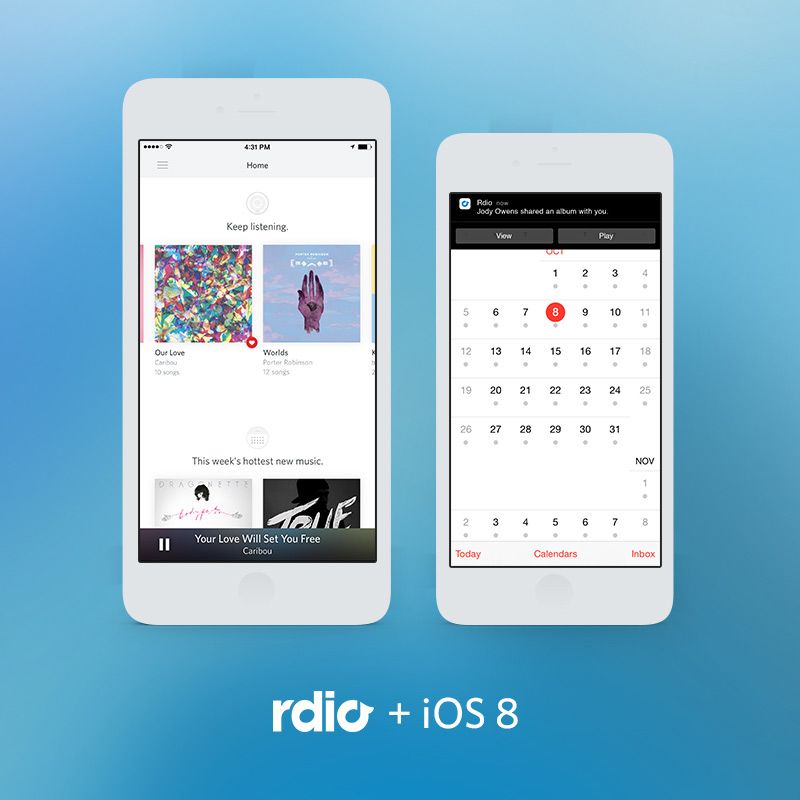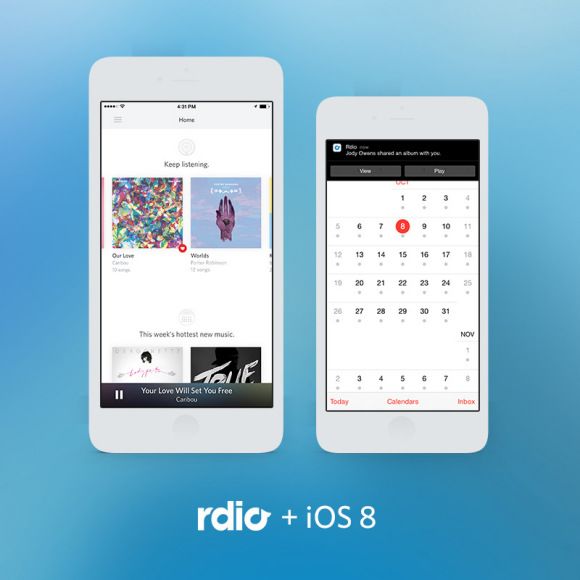 Along with its addition on CarPlay though, Rdio is updating its application to improve the UI for the new head units and optimised it too work in conjunction with the new iPhone 6 and iPhone 6 Plus, which were launched recently. That makes total sense, considering you need an iPhone too operate a CarPlay system and chances are people will want to continue listening when they get out of their car too.
Rdio is also adding a new, higher quality format to its streams, giving people the chance to listen in at 320 kbps, though that feature is only available for "unlimited" subscribers.
Other users will have access to other quality settings, though just not quite as high as that one. There's 64kbps for those concerned about data usage, or up to 192 kbps for non unlimited users. There's a couple in between there too for those that want a middle ground of quality and smaller data usage. Chances are your choice is going to be dependant on where abouts you are at the time and what your data plan is like.
If you're sat on your driveway with WiFi enabled, stream all you like, it won't matter at all.
While the new version of Rdio is available on the app store for free now, don't expect the CarPlay unit to be. Pioneer units are priced at hundreds of pounds and dedicated CarPlay units are likely to be just as expensive, if not more so.
[Thanks 9to5Mac]