T0mTom is looking to secure its telematics industry poisition that bit further, by buying up one of its international rivals. In a surprising announcement, it stated yesterday that it had acquired Dutch fleet management company Fleetlogic, giving it a real foothold in The Netherlands, as well as a stronger position in Europe to continue pushing its popular WEBFLEET platform.
"The fleet management market in the Netherlands is an important and fast growing market in Europe," said managing director of TomTom Telematics, Thomas Schmidt.
"Adding the experience of Fleetlogic in enterprise fleets and government sales, we now address the full potential of this growing market," he said.
This news comes just a few months after TomTom announced that it had begun tracking its 400,000th vehicle, making it one of the largest telematics providers in the world. With FleetLogic's own fleet of customer vehicles added to the total, that number rises to almost 430,000, folding in some 27,000 FleetLogic subscriptions. It's not clear at this time if those vehicles will be converted over to TomTom's WEBFLEET platform, or whether they will continue with FleetLogic products for now.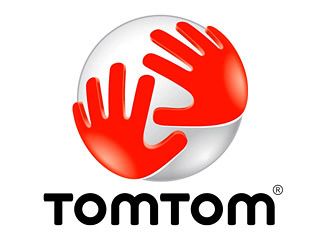 It's possible now that before the end of the year TomTom will break through the 450,000 tracked vehicle barrier. If it can become the first fleet manager in the world to reach 500,000 vehicles, it would be a nice selling point for the company's technologies. Indeed, it has a large install base for satellite navigation systems too, so it's name has been a household one for car owners for some time anyway, which may have helped it get its telematic black boxes into people's vehicles more easily than other brands have found it.
While we don't know many details about TomTom's acquisition of Fleetlogic, such as how much the move cost and what is set to happen to FleetLogic employees (here's hoping a good number keep their jobs) or even whether the FleetLogic name and products will remain, we do know that as part of the deal TomTom also bought up FleetLogic subsidiaries, including TipXs and Inalise. The former of the two is most well known for its own fleet management solutions, while Inalise has a strong pedigree in data management and IT infrastructure, so could help expand TomTom operations in new and exciting ways.
What do you guys think of this move by TomTom? Is it a bold one that might cause it headaches down the road? Or is this the necessary expansion of a firm that's looking to dominate an industry set for massive growth in the next few years?