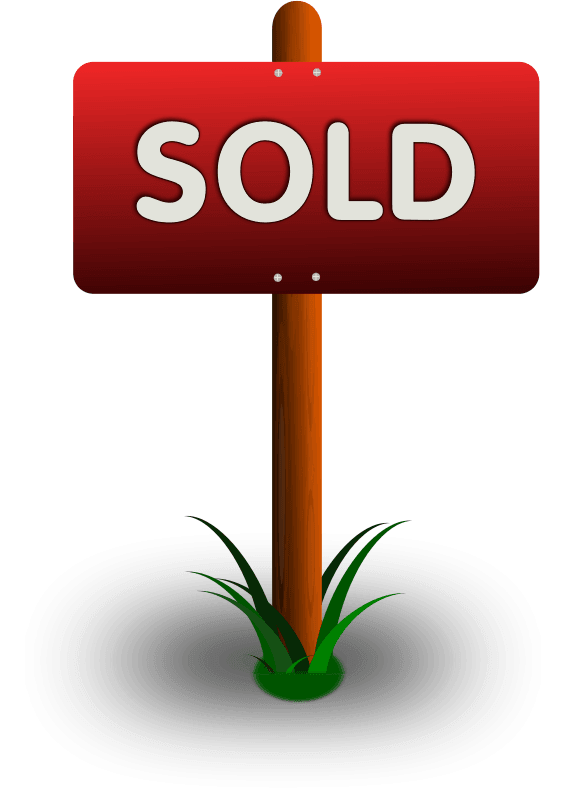 The recent EUR405 million deal between Octo Telmatics and Renova Group has been the buzz of the telematics industry. Russian multi-sector firm Renova bought Octo for more than $550 million. Octo is one of the first telematics companies providing solutions for transport and insurance companies. It received a EUR50-million funding from Montozemolo and Partners and Amadeus in 2010. The company's forecasted sales for 2013 topped EUR120 million. This telematics companies list has some of the top telematics companies in the telematics industry and mostly are commercial telematics companies.
Octo has operations in several markets including South Africa, Canada, Germany and the United States. The company also counted eight of the biggest car insurers in the world as among its clients.
On the other hand, Renova Group has businesses in metallurgy, chemical, mining, energy, transport, engineering, medical, financial and public utilities industries. The company is looking to exit the resources sector and invest more in innovative technologies, hence the acquisition.
The sale is exciting because Octo is responsible for 50% of all vehicles that use telematics insurance around the world. And it is the best validation for telematics that we have seen. But this is not the first and only acquisition to involve a telematics company.
Tantalum Corporation
Lysanda bought TRACKER in February 2014. Details about the deal have not been disclosed, including the sale price. However, a Financial Times report in October 2013 suggested that the TRACKER deal could be worth around US$13.2 million. Lysanda is a provider of driver telematics while TRACKER recovers stolen vehicles and is a subsidiary of the Direct Line Insurance group.
If the UK government clears this, both companies will form Tantalum Corporation, which will benefit the customer base of both companies. Indeed, Tantalum Corp. is set to have a ready customer base of more than GBP 20 million and half a million in-car telematics already installed all across Europe.
InfoTrack Telematics
In July 2013, Japanese navigation and location technology company ZENRIN DataCom acquired Singaporean InfoTrack Telematics Private Ltd.
ZENRIN wanted to grow its business to businesses location-based products, including a fleet tracking system. The purchase is a big step in the right direction. ZENRIN paid more than US$4 million for the deal.
Agero Inc.
In August 2013, Sirius XM bought Agero, Inc.'s connective vehicle services arm for around $530 million. The cash acquisition is seen to cement SiriusXM's presence in the connected vehicles and telematics space.
Agero's connected vehicle business is the top provider of telematics services. Its innovative telematics offers security, convenience and safety services for drivers, while also providing turnkey services for carmakers. On the other hand, SiriusXM offers audio entertainment as well as data services to almost every major carmaker around the world. To date, more than 50 million cars and other vehicles use SiriusXM's services.
After the deal pushes through, SiriusXM is expected to provide connected vehicle products and services to more carmakers than any other telematics provider, and its client list is expected to include Toyota, Acura, Nissan, BMW, Lexus, Honda, Infinity and Hyundai.
NXP Semiconductors
In December 2013, Telit Wireless Solutions has announced that they are buying out NXP's Automotive Telematics Onboard Unit Platform business for US$9 million.
Telit Wireless Solutions is a subsidiary of Telit Communications Plc. The company provides machine to machine movement solutions all across the globe. NXP Semiconductors, on the other hand, offers a portfolio of secure connection solutions including applications in lighting, wireless, healthcare, consumer technology, computing and industrial. Their telematics business provide cloud-based solutions for automotive, transportation and logistics systems.
As such, the NXP deal will give Telit a much-needed boost in expertise in automotive telematics and can significantly add to their customer base.
Smart Telematics
In what seems to be a good example of word play, Intelligent Telematics has announced in January 2014 that it is buying Smart Telematics. Details of the deal were not immediately disclosed.
Smart Telematics would be giving Intelligent Telematics a head start in the Irish market as well as other European countries. The former is into CCTVs and accident cameras. Meanwhile, Intelligent Telematics has a range of telematics products and also makes use of video and 3G & 4G technologies.
BOX Telematics
In October 2013, TrakM8 has announced its intention to acquire BOX Telematics for GBP3.5 million (approximate US$3.8 million). Trakm8 will be able to make use of BOX Telematics' manufacturing capabilities to help it grow.
According to Trakm8 CEO, the BOX acquisition marks a significant milestone for Trakm8. Trakm8 provides vehicle tracking products and services while BOX Telematics manufactures and designs tracking products.
Coordina Gestion Logistica SL
Back in August 2013, TomTom Business Solutions purchased Coordina Gestion Electronica Logistica SL for an undisclosed sum.
TomTom is Europe's top fleet management solutions provider, while Coordina is the leading fleet management solutions provider in Spain. The deal would add around 27,000 customers for TomTom, further solidifying its leadership position in Europe's fleet management space.
AutoVision Wireless
Canada's BSM Technologies announced that it was buying AutoVision Wireless, Inc. for more than $14 million in cash and shares in June 2013.
BSM Technologies is a top provider of fleet management, fleet diagnostics, automated vehicle security and remote monitoring systems. Privately held Autovision Wireless, on the other hand, focuses on mobile data communications, telematics, GPS tracking and fleet management. The acquisition will give BSM Technologies more revenues, with the company forecasting an annual recurring revenue of more than $14.5 million because of the deal.
Ingenie
In September 2013, Quindell Portfolio bought around 43% of Ingenie shares. In February 2014, the outsourcing services provider is set to gobble up Ingenie whole.
Ingenie installs black boxes in cars, the idea being that they get cheaper insurance for driving better. Quindell's Robert Terry is reportedly planning to buy the remaining 57% of Ingenie. Terry wants a stronger presence in the insurance market, hence the acquisition.
Updates:
Trimble Navigation
Trimble Navigation Ltd. acquired ALK Technologies at the start of the 2013 for an undisclosed sum. The deal will be give Trimble the opportunity to add ALK's map-based products and services such as mileage, navigation and mapping features to its own logistics and transportation related products. ALK will continue to operate as part of Trimble's mobile solutions unit and will retain the same leadership team.
Trimble spent a major part of 2012 on a buying spree, snatching up six companies during the year. These included the $335 million acquisition of TMW Systems.
Calamp Corp.
On March 4, 2013, CalAmp Corp. acquired the operations of Wireless Matrix Corporation in a $52.9 million deal. This would help CalAmp add more products and services that they offer to their customers. The deal will only involve the US unit of Wireless Matrix, which handles all of the company's operations. Yet, even so, this will put CalAmp in a better position than its competitors by having the technology for asset tracking and mobile workforce management added to its turnkey services. It also paved the way for the company's entry for the cloud.
Vista Equity Partners
In November 2013, Vista Equity Partners acquired a subsidiary of Qualcomm Incorporated, Omnitracs, Inc. in a deal that amounted to around $800 million. Omnitracs is a leader in the telematics and fleet management space. Vista Equity Partners will be getting all of Omnitracs' operations in Latin America, Canada and the United States. At the same time, Vista Equity also revealed that they are in the process of acquiring Roadnet Technologies, Inc., which it subsequently completed in December 19, 2013 for an undisclosed sum.
Both the acquisitions will give Vista Equity Partners the opportunity to provide data-enabled programmes and analytics products to approximately 3,800 customers. That translates to more than half a million vehicles spread out in 60 countries.
ClickSoftware Technologies Ltd.
On March 5, 2014, ClickSoftware Technologies Ltd. bought Xora Inc., in a deal that totaled around $15 million. Xora will now become a subsidiary of ClickSoftware and former CEO Anne Bonaparte will stay on as President of the subsidiary. The deal will be mutually beneficial to both companies, as it will help ClickSoftware to add cloud-based solutions to their product line, while Xora stands to benefit from ClickSoftware's global presence and market leadership. The deal will also help ClickSoftware to tap into small and medium-sized businesses and to add around 130,000 users into the mix.
ORBCOMM Inc.
On March 12, 2014, ORBCOMM Inc. acquired Euroscan Holdings, B.V. in a bid to expand into more markets, and get more expertise & technologies to bolster its solutions portfolio. This marked the company's entry and expansion into key industries such as heavy equipment and transportation, while also helping Euroscan grow in the South African, South American and Far East markets. The deal will also mean that ORBCOMM would be able to cement its leadership in the North American machine to machine solutions market by growing and expanding into other client bases, notably to those where Euroscan already has a presence.
What all these deals and acquisitions mean is that telematics is a valid money maker that has the potential to be a game changer for most companies. If a company is willing to spend millions to get into or get a stronger foothold in telematics, then it is proof that telematics is living up to its potential, at least in the automotive and insurance industries. Commercial telematics keep evolving and vehicle telematics companies are forever changing has the telematics industry sees continual growth.
Related post: Top fleet telematics providers in the UK.