We recently took a look at some of the top fleet telematics firms in the UK, not to rank them or compare them, but to give you a break down of the types of services they offer and allow you to make a more informed choice based on that information. Of course we couldn't stop at just a one part article, as – while making it a little redundant to call the first "part one" otherwise – there are a lot more renowned asset management companies out there that are worth discussing.
So, without further ado, let's take a look at some of the next batch of top performing fleet telematics firms in the UK.


Astra Telematics
While it might not feature quite as fancy a website as some of its contemporaries, Astra Telematics is a long standing, well respected fleet telematics firm. It's been at it for 14 years, offering GPS tracking well before it was possible to achieve it through a simple smartphone app.
Nestled in Cheshire, Astra Telematics provides both bespoke hardware solutions and off-the-shelf options to cater to a variety of businesses. Its most popular products are the high end AT240 waterproof tracking device and the AT210 more cost effective version. The former of the two is powered by an internal ARM, Cortex M3 processor, and a SiRFStar IV GPS system giving detailed navigation and location information to both the driver and fleet manager.
For those looking for something a little more basic however, Astra's AT210 Waterproof tracker also uses the powerful Cortex M3 processor, but doesn't quite have all the advanced features of its bigger brother. It's more designed to cater to those looking to track driver habits, or give some redundancy for insurers that want to offer a black-box solution for younger drivers.
Advantages of using Astra's systems include a five year warranty, 24/7 support staff and free firmware updates, for even those that are out of warranty.
The only downside to Astra Telematics, is that it provides the hardware only. If you want to use its solutions, you'll need to find a compatible software system, or alternately, develop your own and market it yourself.
For those looking to develop apps or programs to work with Astra's systems, an SDK is available on request.

Intelligent Telematics
Surrey based Intelligent Telematics is a little different than other providers, as it champions one very different aspect above telematics: video. While most companies focus on fuel economy and vehicle efficiency – two very important aspects of a telematics package – among other things, Intelligent Telematics instead offers comprehensive tracking and navigation, along with a live video feed, by building all of those systems into a small camera equipped device.
Called the IT1000, the 3G connected camera provides 720P HD video feeds and records footage in one second to 300 second intervals, depending on the preferences of the user. This means that of course, not all footage is stored, as nobody needs to watch hours and hours of someone driving around. However, it's important that the last few minutes of footage can be stored, as it means if there is ever an "event," then it is permanently stored. If considered to be of high importance, it's automatically uploaded to the cloud.
Events are constituted as instances where the telematics device picks up unusual driving habits, like excess speeding, sharp acceleration or excessive braking. These are normally the kinds of things that would cause a fleet manager to want to look into an employee's driving to make sure that they are up to date with all of their training and don't need a reprimand. However with video footage, the manager will be able to see if that acceleration or braking was warranted. Perhaps someone stepped out in-front of the truck without warning. With Intelligent Telematics' IT1000, they'll know for sure.
Of course a potential worry from some fleet managers would be that a driver might tamper with the camera, since it isn't hidden away like a lot of telematics devices. They could try and remove the SD card if they have a minor accident, in order to erase the footage, or they could try and block the 3G signal with some sort of nefarious scheme. For the more security concious fleet managers, there is also a lockable version of the camera. Featuring the same variable recording "event" trigger as its bigger brother, the IT500 is an even more secure telematics solution with specific firms in mind.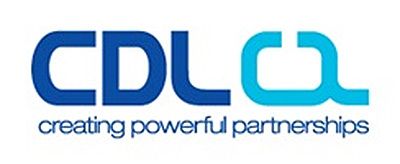 CDL
CDL isn't a household name in the telematics indutry, but has fitted its fleet management hardware and software systems into tens of thousands of vehicles over the years. It's also particularly well known for its vehicle data gathering and analysis, providing the popular MyCarCheck and MyTextCheck services to the public. On top of that, it is the backbone systems provider for many of the UK's largest comparison sites, sending vehicle data to the likes of GoCompare, Compare the Market, Money Supermarket and many others.
However when it comes to vehicular asset management, it's also quite a powerhouse. In-fact, it's the largest supplier of telematics to insurers across the country and even provides the OEM platform for both AA and the Co-Operative's telematics offerings. With its insurance focused telematics packages, CDL designs them to accurately profile the driver so that they can have their insurance policy is priced accordingly and backed up with solid data. This helps insurers minimise risk, but also makes it possible for some younger drivers to get themselves insurance in the first place.
The drivers themselves can look to improve their own driving using feedback from CDL's systems, receiving email or other communications to let them know that they have been braking quite sharply lately, or to try and cut back on heavy footed acceleration.
If you do want to use CDL's devices for your own telematics system though and want to create your own back-end software to run with it, that's fine too. CDL can handle the data and send it straight through to you for analysis. Or if you'd prefer for CDL to manage things, it can also offer a back-end office administration system that makes life a lot easier for fleet managers. There's an online dashboard system that can allow them to look in on each driver and vehicle individualy, seeing stats come in in real time or when collated later on, making it some of the best fleet management software available today.
To date, CDL has provided telematics devices to over 50,000 people with more than 30,000 insurance policies active right now with its hardware backing them up.

RDM Group
RDM Advanced Engineering, doesn't put itself out there as a telematics company, but that's exactly what it specialises in. To quote it's website, it provides governments, vehicle manufacturers and other organisations, with "vehicle tracking, data logging, remote diagnostics and asset management." That sounds an awful lot like telematics to me.
Like many other fleet management firms, RDM produces both the in-car hardware and the back-end software systems, meaning it has a comprehensive telematics platform for customers to utilise. With the on-board solutions, it has various options, including a simple GPS tracker. However, the more advanced versions include on-board processing and data analysis, as well as the ability to tap into a car's diagnostics to break down some of its most important metrics, like fuel economy and part wear. This can also bring to light any potentially failing parts, seriously improving the life of the vehicle in the long run.
All of that internal hardware is connected remotely to RDM servers, which can check in with one another minute by minute, or second by second, it's entirely up to the fleet manager or operator. What you opt for depends entirely on the type of telematics system you want to offer. If you're just looking to improve vehicle security through better asset management, then irregular checks are no doubt enough to tick that box. However, if you're looking for more in-depth telematics, driver tracking and advanced engine diagnostics, you might like a more regular connection.
Whichever option you go with though, all of that data is sent through to RDM Group's off-board software, which is designed to be operated by anyone, from individual drivers that may be a sole trader or part of a small, independent business, all the way up to dispatchers and fleet managers with hundreds of vehicles to manage. keep track of.
The software is built into a web-platform, like some of the more recognisable brands we've covered, giving pin-point asset management around the clock and from anywhere in the world. It doesn't matter what device you're using either, as it's all compatible with everything from smartphones right up to desktop PCs.
RDM differentiates itself from other telematics providers, through its cooperation with the British government. Back in 2012, it provided bespoke telematics systems to keep track of athletes heading to and from olympic events around the country. This made sure that if anything were to go wrong with any of the vehicles the authorities could be notified immediately. This tight asset management meant that the games continued to run smoothly.
Not every telematics company can make that claim!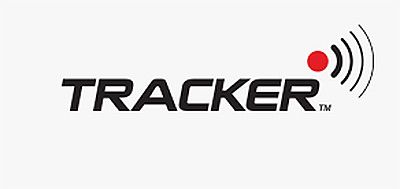 Tracker
Tracker's approach to telematics and fleet management is slightly different than the others. Its focus is almost entirely on the security aspect, selling simple tracking units for a basic price. Of course those units are capable of more than that, but security is Tracker's bread and butter.
"If you love it, track it," is the company's sales pitch, offering not only GPS tracking, but also GPRS and VHF (very high frequency) tracking, which means that its systems are resistant to signal jammers that could be employed by organised criminals. All of its hardware is Thatcham approved, so if as a fleet manager you're worried about asset management and the potential for your important hardware or vehicles to be stolen, Tracker offer some comprehensive solutions.
There's some serious power to these trackers too, with the developers claiming that they will work whether your car is driven to a lock up, put in a shipping container or even taken to an underground car park. If your fleet is comprised of bikes, that's not a problem either, as Tracker provides bespoke solutions for all types of vehicles.
Beyond security though, Tracker also offers more traditional telematics, with fuel efficiency tracking, driver behaviour monitoring (in real-time and with more analysed data over longer periods of time) that can improve your businesses' bottom line immeasurably. It can also be used by insurance companies to offer drivers a reduced price premium, or for individuals to improve their driving habits; or maybe to keep an eye on a sibling or offspring that's less than trustworthy behind the wheel.
And to top it all off, Tracker even managed to net itself a celebrity endorsement by having TV presenter Graham Norton provide a testimonial.
Conclusion
So that's it. That rounds up our look in at some of the best telematic, fleet managing, asset managing, security tracking companies in the UK at the moment. There may be better solutions overseas, but the UK is seeded with some world class companies that are well worth looking into if you need someone to help you keep an eye on your fleet.