Telematics Smartphone Accessibility
Although telematics is usually characterized by its usage of bespoke hardware designed specifically to track certain metrics about a car and its driver and deliver that information back to a source for analysis, that's quite an expensive way to do things. It involves the device being sent out to the driver, installed – potentially by a technician if it plugs into a diagnostic port – and then there are associated charges if the owner of the car loses it, breaks it or doesn't want it any more.
Fortunately then, some companies offer an alternative: the smartphone app. Sure a smartphone might not have been designed with tracking car activities in mind, but it was designed to track the user and features all of the usual tools that a telematics device has for keeping an eye on driving habits. It has GPS, an accelerometer and gyroscope, all of which when combined with a decent piece of software, can be used to find out a lot about a person's driving habits.
These apps however rarely get much of a mention when the discussion of telematics crops up, so it seems fitting that we should look in on some of the different applications and what they offer.
MORE TH>N DRIVE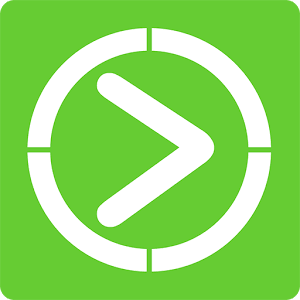 MORE TH>N's DRIVE app is its flagship telematics tracker. Designed for customers of the MORE TH>N insurance company, the app has been available on the Google Play store since January 2014 and the iTunes store since March the same year. Like most telematics smartphone applications, it tracks information about the driver, but this one does so automatically, using what it calls "Autostart Technology," to detect when a person is driving.
Similar to other telematics operators, MORE TH>N's system takes into consideration speed and general driving habits – using the phone's onboard GPS to track it – and gives the user a score out of 100 for their driving. To make things a little more exciting and to encourage people to drive more safely, the DRIVE app compares that score with friends and family who are also using it.
It can even be compared against the rest of the country if they want to see how they stack up against the national average.
On top of that, for those that reach certain milestones like being the best among their social circle, or hitting a specific safety target after a certain number of miles, badges and awards can be earned, which users can post on social networking sites for added prestige.
Of course the best part of this whole deal is that if you drive well and achieve a strong score, you'll get a discount on your insurance. MORE TH>N gives the best drivers as much as 20 per cent off of their insurance at renewal. While not everyone is likely to receive such a discount, its exciting that MORE TH>N is willing to make such big cuts to someone's policy.
Direct Line DrivePlus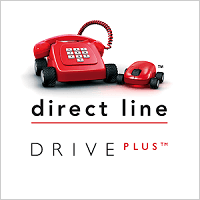 Another insurer which has given telematics a big push through its application is Direct Line, which released its DrivePlus app on iOS and Android in December last year. It did come a little late to the table, but its offering is quite comprehensive.
It is also one company that goes for a hybrid telematics route, utilising a bespoke tracking unit for picking up all of the metrics that are important to figuring out how safe someone's driving is, but it provides a smartphone application for some analytics and feedback. Drivers can rest assured that all of their data is being recorded whether they have their phone with them or not, but if they want to find out how they are doing at any time, they can take a look at the app – preferably not while driving.
The sort of things that the telematics unit keeps track of includes everything from speed, braking, acceleration and miles driven, as well as cornering, which isn't something that those limited to smartphone hardware are capable of. That data is collected and sent through to Direct Line where it calculates how safe a driver they are as a per centage. For more detail, it can even be broken down how safe they are at different aspects of driving. There are categories shown in the application for braking, length of the journeys taken and even the time actually spent driving, all of which can contribute to how safe it is to be in that car.
There's also a live journey map within the application, which gives the user a great idea about just where they went on their journey, whilst showing up any instances of speeding or unsafe driving practices and where they took place.
If the user drives well for a period of three months or more, Direct Line is willing to offer discounted premiums at the point of renewal next year. While not everyone will earn that much, Younger drivers stand to save even more. If aged between 21 and 25, drivers can earn a 15 per cent discount on their premium just for taking out the policy. Those aged under 21 can earn even more, seeing their policy's premium reduced by a full 25 per cent just by signing on with the DrivePlus program.
Users will need to clock up at least 200 miles to receive the discount and it is worth mentioning that those with policies already under £500 may be charged a fee for the device being sent out, but these sorts of policies and smartphone apps are more designed for those with higher premiums.
Admiral AppyDriver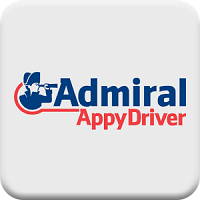 Admiral drops the dedicated hardware and goes smartphone exclusive for its AppyDriver system, which is a freely downloadable application that's currently available on both the Google Play and iTunes App stores and has been so since December last year.
AppyDriver hopes to bring in new customers by giving everyone who signs up to the scheme an automatic £10 discount, though Admiral is quite unique in its pitch in that it encourages people to download the app whether they are an existing customer or not. If users drive up to 250 miles with the app running and achieve a driver score that is the same of better than the top 10 per cent of safest Admiral drivers, users will be given a discount code that when they sign up for a new policy entitles them to 25 per cent off right away.
However that doesn't mean to say that those that aren't quite as safe will get nothing. Discounts range from just a few per cent off all the way up to 25, so it pays to download the app. Existing customers who utilise it can look forward to a reduction on their renewal – provided that they remain safe while on the road.
Perhaps more importantly however, drivers can also look up information about their habits on the app itself. Details like the duration of a journey, how far it was and what the average speed of the vehicle was throughout are all available within the app. Admiral even offers handy tips and hints about improving driving at the base of each tab, suggesting things like giving cyclists more room, or maintaining a safe speed.
For those that like competing, there's badges and awards that can be earned too. Driving certain numbers of miles will earn set awards, as will hitting milestones for days or week long tracking. There's even a badge for sharing the app among friends and family, which is exactly what Admiral hopes users will do.
TeleMatics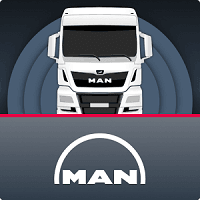 Not every smartphone telematics app is designed with insurance in mind. The relatively straight-forward-named, TeleMatics app, is freely available on the Google Play and App store and has been around since October last year. Instead of being designed to help people improve their driving habits on a personal basis however, TeleMatics is an application built for the fleet managers that don't want to invest in bespoke hardware tracking solutions.
While not quite as comprehensive or accurate as systems from many of the big enterprise-focused telematics companies, the Man Group produced application gives basic fleet tracking capabilities at HQ – as long as all of the drivers also have the app on their phones. When set up, managers can look at a live map of vehicle locations, as well as profiles for each of the drivers, giving them a heads up if excessive speeding has taken place, or if a particular employee has quite an aggressive driving style.
For the fleet manager with a less than trustworthy workforce, it's even possible to keep an eye out for invalid use of vehicles outside of work hours for personal or moonlighting reasons. Whatever the trip being made, it's tracked and the data for it uploaded straight to the manager's handset in real time.
As if the feature list wasn't enough to show what a solid solution this is for simple fleet management, the TeleMatics app is one of the few tracking apps on either main app store that has a 4.5/5 rating, with only a handful of poor reviews.
Spedion App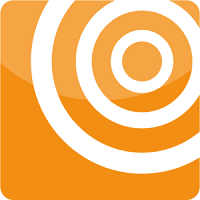 Giving it a run for its money in the good review department is Spedion, a tracking service that provides low-cost telematics to aid in fleet management and accounting. The app is available on Google Play Store for Android.
Much like other fleet tracking applications, it utilises smartphone technology to track important information about the drivers and the fleet as a whole, delivering simple and effective tracking solutions to the fleet manager's device. At the basic level, efficiency tracking is possible for each vehicle and each driver, giving profiles on speed, acceleration, braking, cornering and predicted fuel usage. However as useful as the app is for reporting on past journeys, it's the real time tracking and customisable job system that really sets Spedion apart.
During a journey or job, drivers and the fleet HQ can communicate through the app with text-message communications and therefore any updates can be sent directly to one or more drivers without the need to know their specific number. Before they even set off though, jobs and journeys specific to the customer in hand can be created, with estimations on the length of the trip and the potential expenses involved listed within the app itself.
All of this data feeds back into the accounting and reporting system, which makes it incredibly easy to keep track of things like fuel usage, vehicle wear and minor expenses and therefore cuts back on unnecessary paperwork and time investment from the driver and support staff. It also makes it simple to have an honest workforce, as there's no way to fool a tracker, so unauthorised usage of vehicles or other funds will be quickly noted.
Regardless of the format required too, the app can output into it, which should please the accounting department of every business that picks this up. If they prefer though, they don't need to convert the documents at all, as collaborative working can take place within the app, so multiple people can copy data and tweak files and reports before exporting them.
And hey, it's even got a built in alarm clock, so nobody should miss an important job target ever again.
Final Thoughts
The depth and breath of the telematics scene on both the Google Play and iOS App stores is amazing, considering the technology is still in its infancy. Although that does mean that we barely scratched the surface here, we feel these are some of the strongest consumer and enterprise focused solutions that currently exist within the smartphone telematics world, though there are a good number that just missed the cut.
So if you're on the look out for a new tracking application, consider giving one of these a try. They're all industry stand-outs in their field.
And while you're at it, don't forget to check out the Telematics.com application, which contains all of our regular news and reviews in one handy location.