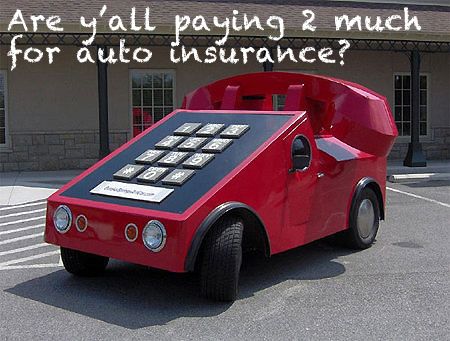 The way auto insurance companies compute your premiums can be a little unfair sometimes. Because they do not know you, they rely on statistics in determining whether or not you are a risky driver. But the thing is, it does not matter if you are a reckless or safe driver. If you are a young single male and if you have a low credit score, then expect a higher car insurance premium than people with the same driving history, the same car and the same profession but with a high credit score. Bottom line is that insurance companies rely on statistics to determine whether you are a safe driver or not. And sometimes, you end up paying for car insurance just because you belong to certain demographics that are categorized as "irresponsible drivers".
And this is how usage-based insurance helps you.
Usage-based auto insurance is basically having your car insurance company track and monitor your driving habits by using devices that they plug into your car. It is like having an insurance agent sitting right next to you every time you drive and keeping notes of your driving behavior. The idea is that you will be charged an insurance premium that is fair to you. If you are a safe driver, your insurance premiums will be cheaper.
At its most basic, usage based insurance will take into consideration how many miles you have driven and compute your insurance premiums based on that.
But in practice, usage-based insurance will also take into consideration the time of day that you are driving as well as how you drive. Telematics technology is making usage-based insurance even more attractive. Instead of merely using odometer readings, you now have a full range of technologies and telecommunication devices installed in your car that would monitor more aspects of your driving behavior, including the number of miles driven, the time of day, GPS information, fast acceleration, hard cornering, hard braking and, yes, even air bag deployment.
So your premiums will be computed first by how much distance you are driving. Then the insurance company will add more for risky driving behaviour, such as driving for a long time without taking a break, over-speeding or using a mobile phone while on the wheel.
Usage-Based Insurance: Pricing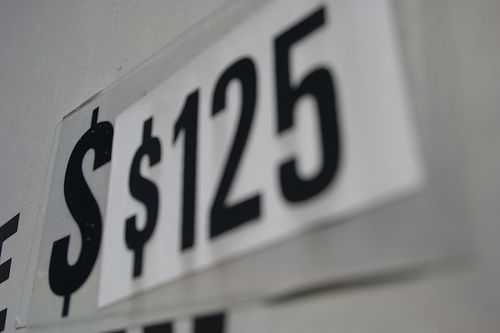 Traditional insurance premiums are calculated based on demographics and historical data, vehicle type, location, previous claims and other factors. Usage-based insurance usually offers you better premiums. In this instance, it would be very difficult to get a discount. In the old days, to get a discount on your car insurance premiums, you would have to bundle your car insurance with other types of insurance, or insuring several cars with the same insurer. Or you could move to somewhere closer to your office or add more protection devices such as anti-theft devices and airbags. You get the picture; it is very difficult to cut down on traditional insurance premiums.
With usage-based insurance, insurance companies are looking at your own driving behavior and circumstances rather than statistics and historical data, giving you a more precise premium. This means that if you are a good driver, you will not be subsidizing bad drivers who are the same age as you are, or same gender, etc.
Benefits to Drivers
Just how much money are you going to save? It would depend on a lot of things. But keeping things on average, it is more than 10 percent for the average driver. In Canada, Desjardins Insurance has recently debuted a usage-based insurance program. Immediately, 45,000 new customers tried it out. The new program would monitor the distance driven, the time of day you are driving, acceleration and braking. Joe Daly, a spokesman for the insurance company, says that the average driver would be able to save 11 percent. It is possible to get savings of up to 25 percent if you are driving less than 15,000 kilometer annually.
According to Brookings Institute, American drivers who have signed up for usage-based insurance could expect to save around $270 per year with their insurance premiums. Brookings, a think tank that is focused on public policy, revealed that close to two out of three American drivers who availed of usage-based insurance were able to get considerable savings on their car insurance.
More than that, usage-based insurance rewards good driving behavior. If you drive defensively and conscientiously, then you get to save money. This gives you a better incentive to drive better rather than when you are stuck with a fixed premium.
And hey, if you want lesser premiums, you might want to carpool. A report from Brookings Institute has found that in the interest of wanting to pay less premiums, drivers who are under usage-based insurance are looking for other ways to get around. Meaning, they are driving less, biking more, carpooling more and walking more. So in effect, you would be helping the environment, while keeping yourself fit.
Additionally, you can gain a driving coach. Some insurance companies such as Progressive allow you to instantly see your driving details online. If you avail of the Snapshot usage-based insurance, you can just log on to your account and get tips on how to improve your driving based on your actual driving behavior. You can also get an overview of your driving behavior and habits, and see your data by specific days or time.
Lastly, the savings you get can be enjoyed immediately. No need to wait for you to renew your insurance coverage. Depending on your provider, proving that you are a safe driver can get you savings 30 days after you first install the telematics on your car.
Benefits to Insurers
It would seem that usage-based insurance is something that insurance companies would avoid. After all, if you are a good driver, it would mean that you would be paying them less. And who wants less money?
Usage-based insurance telematics are actually providing insurance companies a better and more accurate way to assess the risks associated with insuring your car. While one driver might prove to be a safer driver than what is to be expected from people sharing his or her demographics, a driver who belongs to "safer" groups might prove to be a bad one.
However, insurers are providing incentives for good driving with usage-based insurance. And good driving means less claims.
Paul-André Savoie, who is the president of Baseline Telematics, a telematics technology provider focused on risk mitigation in the insurance industry and operating out of Canada, says their clients have seen significant reductions in claims payouts, some of them by up to 40 percent.
So in the end, insurers have less claims to process and pay out, enabling them to save more money than the additional premiums they get from traditional insurance.
What's more, your customers would love the transparency. When an insurer increases its insurance premiums, it would have the data to back it up. Insurance companies could tell you what you are doing wrong and why this is dangerous, hence the reason for the higher premiums. In turn, the driver can correct what he or she is doing wrong in the hopes of getting the premiums back down. Rather than just referring to some vague statistics that may or may not be applicable to the driver in question.
Furthermore, insurance companies can benefit from getting new customers with the promise of possibly lower insurance premium rates. Between an insurer that uses the traditional way of computing insurance premiums and an insurer that uses telematics and usage-based insurance, the latter would be able to provide more discounts to good drivers, the kind of customers that car insurance companies would want to attract.
In effect, insurers would be able to benefit by attracting safe drivers with lower insurance premiums and keeping away the bad drivers with insurance premiums that are more expensive than traditional insurance policies.
Privacy Concerns and Other Caveats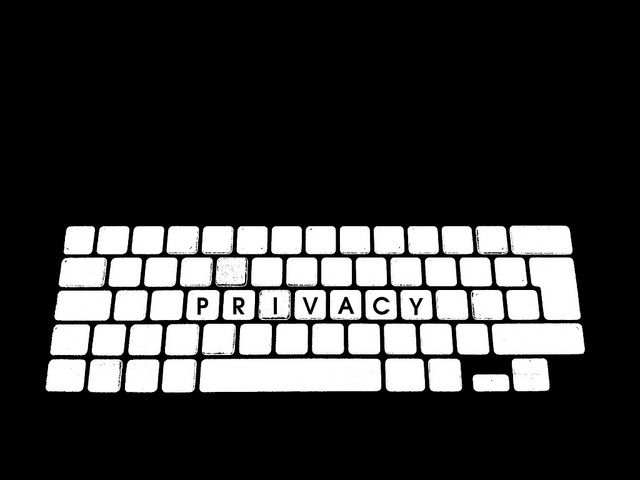 You would think that drivers would jump at the chance to be able to save on their car insurance premiums, right? Well, with usage-based insurance, that is not exactly the case. Laura Adams, a senior analyst at InsuranceQuotes.com, reveals that less than 1 percent of drivers are using usage-based insurance right now. They also found that four out of every ten drivers did not know that there are devices that can track your speed, close to six out of every ten did not know that these could track what time of day you are driving and more than six out of every ten drivers did not know that these devices monitor hard braking.
And here is the thing, you might be giving up some private data on how you drive, and you really do not know what is being monitored and track, and what the insurance companies are doing with your data. So that is one thing that you should clear up if you are deciding on a usage based insurance coverage now.
You should also know that not everyone who avails of this type of insurance get the promised discounts. According to reports, around one in every three customers are not qualified to get discounts under their program. And it may not be as high as promised. Depending on specific variables, insurers are promising premiums savings of around 30 percent to 50 percent. On the average, however, the savings are around 10 percent to 15 percent.
Photos courtesy of trontnort, sharpstick's photos, Progressive Casualty Insurance Company, Ron,Ron,Ron and g4ll4is.