Telematics can help a business in any number of ways whether it's through improving fuel efficiency, vehicle wear or recovering stolen vehicles. One company though that's seen a big improvement is Sierra Support Services, a utility support firm that's managed to boost its productivity by a whopping 12 per cent since taking on its Telogis solution.
For Sierra Services, it was all about improving the efficiency of its operators. Since each driver can make as many as 60 calls a day, making sure they take the quickest route between appointments and that they're sent to the jobs nearest to them, is incredibly important. This can be made much easier if the management of who's going where is handled by the Fleet Manager rather than the drivers themselves and doing so with telematics support can make it even better, as all the information staff at HQ need to send the best person for the job is right there in front of them.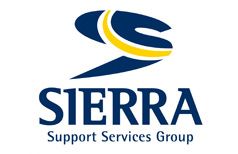 With several thousand planned visits on a weekly basis, Sierra Support Services has a lot of running around to do, but with Telogis, it was all made a lot easier:
"We have seen an increase in productivity in the back office as well as the drivers' route plans," said Glen McGarry "We used to manually plan the jobs for the following day, which could take up to three hours but now takes less than an hour.
"Plus our team on the road are making more calls through better route planning and spending less time working on their routes the morning before setting off."
Of course though, this extra oversight from the bosses does mean a bit more pressure on drivers themselves. They can be tracked on their route to make sure they're following the pre-prescribed directions and if they don't, they can be called up to ask why. However, if they hit all their targets for reaching destinations on time, it makes for great data to sell the company's service to new potential customers.
The plan moving forward for Sierra, is to make its appointments more customised to client needs. Using the Telogis back-end system, a live visit timetable could be used with customers booking in collections of old equipment (Sierra's bread and butter business) in spots that are free, rather than ringing through and having to book it manually with a manager.
"At the moment about 25% of the teams' work is on set appointments and we have about 85% success in achieving these," said McGarry. "I am confident that using Telogis Progression we will see this increase as we will be able to manage and complete appointment times more tightly, letting the customer know of changes."
Customers will also be furnished with data, so that they can make their own reports on how they felt Sierra handled its side of the business, making the business-customer relationship even tighter.
[Thanks FleetNews]