If you own a Vauxhall Adam, Vauxhall Corsa or Vauxhall Corsavan, registered after May 2014, Vauxhall is recommending that you refrain from driving it until it has had a chance to come and inspect it, as it has been discovered that around 3,000 of those sold since then have been fitted with the wrong steering system part. This could potentially cause severe problems with the vehicle and possibly even put the driver and occupants' safety at risk.
The issue came to light during a routine quality control check in Germany, where Vauxhall said that safety inspectors discovered that a number of the vehicles had been mistakenly designated for installing a new steering system which doesn't yet meet Vauxhall's inspection standards. This was an unfortunate mistake, but one Vauxhall is hoping costs it no more than the price of refitting a few cars.
"Vauxhall puts the safety and convenience of its customers first and as this condition concerns their safety, the company is taking immediate action," reads the company's statement. "The company became aware of the condition during routine quality control at the vehicle manufacturing plant. The company is not aware of any accident or injury related to this condition."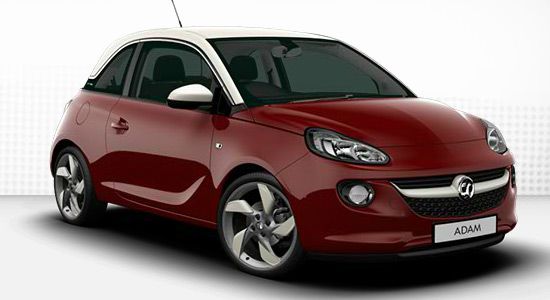 If you're worried that your car might be affected, don't fret too much, as far more than 3,000 of those three Vauxhall brands have been sold in the UK since that date, but it's worth checking anyway. To make sure that you aren't one of those affected, you'll need to know your Vauxhall Vehicle Identification Number , or VIN. This can be found printed on the windscreen and in your registration document.
Once you have that number, note down the last eight digits and compare these to the ranges below:
VAUXHALL ADAM
VIN Number (last 8 digits) between E6077301 – E6113446 or F6000001 – F6006544
VAUXHALL CORSA D
VIN Number (last 8 digits) between E6071016 – E6118738 or E4181031 – E4308122
If your number falls between any of those ranges, then your car may be affected. To make a further check, you need to check the production code on your steering intermediate shaft. To find that particular part, open the driver door of your vehicle, ensure it's in a safe position with the handbrake enabled. Make sure that the gearshift is in neutral or P in the case of an automatic. Start the engine so that power assist is enabled and then take a look at your driver pedal area.
Just behind the pedals, you should see a metal joint that turns as you turn the wheel. Wiggle it about until you can read the four digit serial number on it. Note that down.
If the number on your car is either 20E4 or 20K3, then your car is affected and needs a replacement steering shaft. You should contact Vauxhall directly. If it isn't one of those numbers, you should be fine, but taking it to a nearby garage for confirmation wouldn't be a bad idea.
For more information, visit the official Vauxhall website at Vauxhall.co.uk and click on the "safety check for Adam and Corsa" button.
"Your safety is Vauxhall's highest priority and our aim is to do everything possible to first get your vehicle checked, and then if necessary repaired, to get you mobile again in your car as soon as possible," concluded Vauxhall's statement.